Race To The Left: 2020 Senate Democrats All Opposed Kavanaugh Immediately
Last night's real winner of Judge Kavanaugh's nomination to the Supreme Court was Sen. Kamala Harris. Why? Of all the Senate Democrats considering a run for president in 2020, she was the first to oppose Kavanaugh's nomination. While all of the potential 2020 Democrats had opposed the nomination within an hour of it being announced, […]
July 10, 2018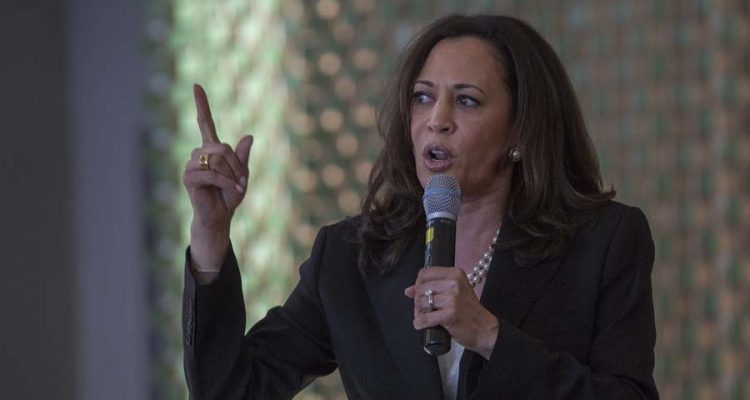 Last night's real winner of Judge Kavanaugh's nomination to the Supreme Court was Sen. Kamala Harris. Why? Of all the Senate Democrats considering a run for president in 2020, she was the first to oppose Kavanaugh's nomination.
While all of the potential 2020 Democrats had opposed the nomination within an hour of it being announced, Harris only took 18 minutes to tweet that she would not vote for Kavanaugh, besting Sen. Kirsten Gillibrand by 4 full minutes. Sen. Cory Booker came in a distant third, tweeting his opposition more than 30 minutes after the announcement.
Meanwhile, Sens. Elizabeth Warren and Bernie Sanders rounded out the Senate Democrats' 2020 contenders, both tweeting more than 50 minutes after the nomination.
There is no doubt that these potential presidential contenders will be working to obstruct President Trump's mainstream pick for the Supreme Court, putting pressure on red-state Democrats, especially those up for reelection this year, to oppose Judge Kavanaugh. But will Senate Democrats ignore the 62% of Americans who want a vote before the midterms?
Keep tabs on the Democrats. Sign up for news.
Keep tabs on the Democrats. Sign up for news.