#RaceToTheLeft Alert: Sanders, Booker Back Radical Climate Bill
Socialist Alexandria Ocasio-Cortez's climate change legislation, known as the Green New Deal, is now the latest policy proposal that 2020 hopefuls are latching onto. Earlier this week Bernie Sanders announced his support for this legislation. Not to be outdone, Cory Booker jumped on the bandwagon this afternoon: We must take bold action on climate change […]
December 14, 2018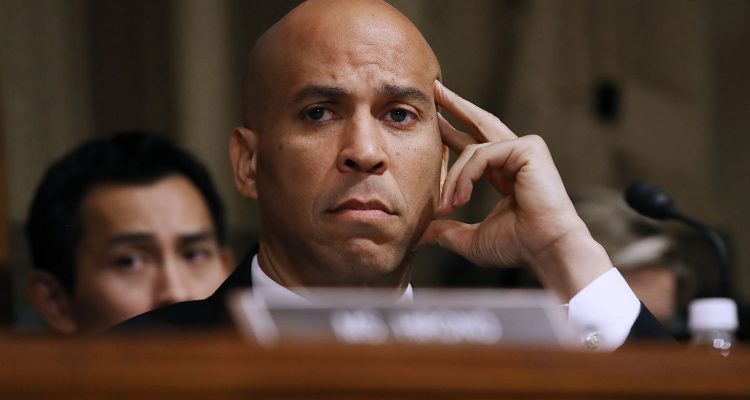 Socialist Alexandria Ocasio-Cortez's climate change legislation, known as the Green New Deal, is now the latest policy proposal that 2020 hopefuls are latching onto. Earlier this week Bernie Sanders announced his support for this legislation. Not to be outdone, Cory Booker jumped on the bandwagon this afternoon:
We must take bold action on climate change & create a green economy that benefits all Americans. Thank you to @sunrisemvmt & activists for your inspiring work. Excited to support a #GreenNewDeal. https://t.co/WJxGYZwvWU

— Cory Booker (@CoryBooker) December 14, 2018
Booker, however, isn't the environmental steward he would like to have you believe. He was criticized by the director of the New Jersey Sierra Club for his spotty record on environmental issues as mayor of Newark. Environmental leaders also had some harsh words for Booker for not implementing regulations to stop pollution in the city:
"He's got lots of the buzzwords 'sustainability' and 'environmental justice' and 'green jobs,' but on the regulatory side, [he] did nothing to block the re-issuance of a garbage incinerator permit when that facility should have been shut down."
Now that the Green New Deal is the latest litmus test for the left, who will be the next presidential contender to back this bill?
Keep tabs on the Democrats. Sign up for news.
Keep tabs on the Democrats. Sign up for news.