#RaceToTheLeft Litmus Test Alert: Impeaching Kavanaugh
2020 Democratic presidential hopefuls are making the call to impeach Justice Kavanaugh another litmus test in the #RaceToTheLeft. Senator Cory Booker was all in on the possibility of impeachment: "New Jersey Sen. Cory Booker said on Sunday the possibility of impeaching Supreme Court Justice Brett Kavanaugh shouldn't be off the table if Democrats take one […]
October 8, 2018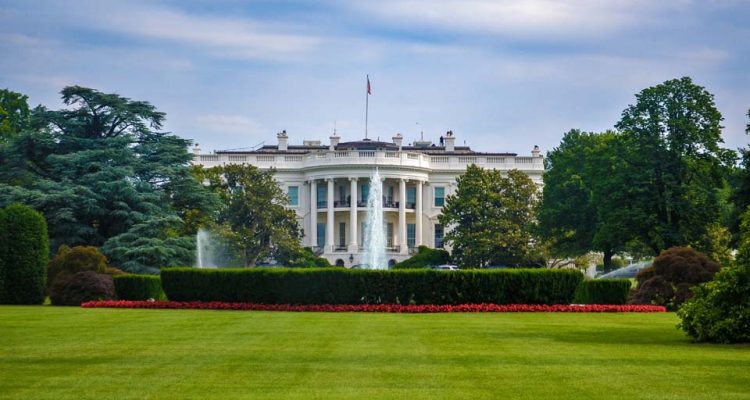 2020 Democratic presidential hopefuls are making the call to impeach Justice Kavanaugh another litmus test in the #RaceToTheLeft.
Senator Cory Booker was all in on the possibility of impeachment:
"New Jersey Sen. Cory Booker said on Sunday the possibility of impeaching Supreme Court Justice Brett Kavanaugh shouldn't be off the table if Democrats take one of the houses of Congress in next month's midterm elections."
Senator Kamala Harris, however, is taking a more measured approach:
"Asked if the House should take up impeachment of Kavanaugh if they retake the House in November, Harris said, "I don't know. Let's deal with that after the election and see."
Michael Avenatti, who is determined to wedge his way into the field, is also pro-impeachment and suggeting that expanding the court to 11 seats should be added to the #RaceToTheLeft list:
"I think the expansion to 11 should be a litmus test and I think the other litmus test should be a full and complete FBI investigation, and if it is shown that Brett Kavanaugh perjured himself or committed any of these acts, he absolutely should be removed from the Supreme Court."
They've followed each other on issues of abolishing ICE and accepting corporate PAC donations, and now the Supreme Court. How far will the Democratic Party be pulled to their left in the quest to earn the label of the most liberal candidate running in 2020?
Keep tabs on the Democrats. Sign up for news.
Keep tabs on the Democrats. Sign up for news.