Red-State Dem Hypocrisy On Dark Money Deepens
The New York Times reports today that New York liberal Chuck Schumer's Senate Majority PAC will pour $20 million to buoy Democrats in Missouri, Indiana, Arizona, and Tennessee. Despite efforts by these candidates to tout their "bipartisanship" and commitment to keeping dark money out of their races, shockingly none of them have refused previous contributions […]
July 26, 2018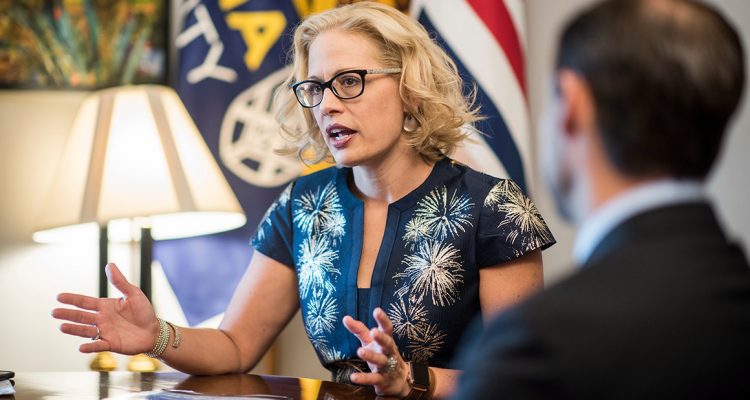 The New York Times reports today that New York liberal Chuck Schumer's Senate Majority PAC will pour $20 million to buoy Democrats in Missouri, Indiana, Arizona, and Tennessee. Despite efforts by these candidates to tout their "bipartisanship" and commitment to keeping dark money out of their races, shockingly none of them have refused previous contributions from Schumer's leadership PAC or this most recent influx of cash:
READ: @ClaireCMC is fighting tooth and nail against the dark money billionaires who are working overtime to put their greed ahead of the health and security of MO. #MOSen https://t.co/cYpFEPZjHa

— Team Claire (@McCaskill4MO) July 25, 2018
I'm focused on the needs of Hoosiers, not dark money. Proud to stand with @StopBigMoney to reverse Citizens United: https://t.co/4bjbFkhX55

— Joe Donnelly (@JoeforIndiana) July 6, 2017
NEWS: A dark money group is pouring money into Arizona's Senate race to boost one of my opponents. Our campaign is fighting for everyday Arizonans and we're counting on grassroots support to win. Can you chip in today to help us fight back? https://t.co/FhzOcWKGV3

— Kyrsten Sinema (@kyrstensinema) June 22, 2018
The hypocrisy is rampant as these candidates say one thing and do another.
Keep tabs on the Democrats. Sign up for news.
Keep tabs on the Democrats. Sign up for news.