Report: Kamala Gets "Unprecedented" Level Of Security Topping $28k On Taxpayer Tab
A new report from the NBC affiliate in Los Angeles reveals that 2020 hopeful Senator Kamala Harris has been provided an "unprecedented" level of security by "armed, plain-clothes LAPD officers" since January 2017. The officers were sent to cities outside of Los Angeles at least a dozen times racking up $28,000 on the taxpayer dime. […]
September 7, 2018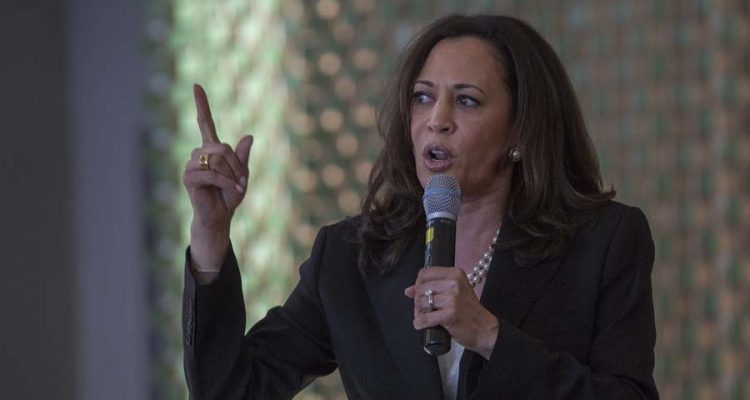 A new report from the NBC affiliate in Los Angeles reveals that 2020 hopeful Senator Kamala Harris has been provided an "unprecedented" level of security by "armed, plain-clothes LAPD officers" since January 2017. The officers were sent to cities outside of Los Angeles at least a dozen times racking up $28,000 on the taxpayer dime.
Her fellow 2020 hopeful, LA Mayor Eric Garcetti passed the buck by blaming the former LAPD chief and refusing to come to Harris' defense.
In Harris' race to win the far-left of the Democratic party, additional security detail and thousands of dollars in taxpayer money won't win the hearts and minds of progressives.
NBC Los Angeles: Sen. Kamala Harris Given LAPD Protection Outside Of Los Angeles
Armed, plain-clothes LAPD officers were dispatched to California cities outside of Los Angeles at least a dozen times to provide security for US Senator Kamala Harris at public events, media appearances, and a party.

LA taxpayers paid for airline tickets, hotel stays, car rentals, and meals, according to detailed expense reports obtained by NBC News. The total cost of the trips, not including the officers' overtime, topped $28,000.

The LAPD routinely provides security for dignitaries and officials visiting LA, but a senior retired department official said the courtesy extended to Sen. Harris for her travels to other cities was unprecedented.

…

Between January 2017 and July 2018 the records show LAPD officers flew to San Francisco at least seven times, including a trip in April 2017, when Harris gave TV interviews, a trip in March 2018 for a speech at a YMCA event, and a visit in June 2018, to escort Harris to the San Francisco Pride parade, where LAPD officers were visible in video and pictures captured along the parade route.

Officers also traveled to Sacramento, Fresno, and San Diego for Harris. The use of the officers and the purpose of the trips were confirmed by Harris' office.
Keep tabs on the Democrats. Sign up for news.
Keep tabs on the Democrats. Sign up for news.