September 7, 2017
Ripped From The Headlines: Democrats Angry About Hillary Clinton's Book Tour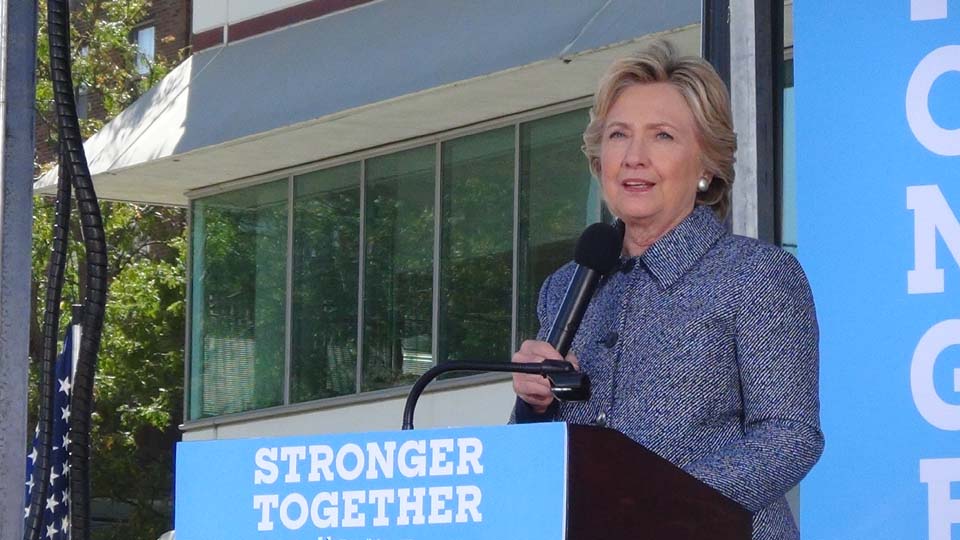 Hillary Clinton's book comes out next Tuesday, and already passages from What Happened have started to leak out. Primarily, it appears that Clinton is using her new book to re-litigate the 2016 campaign. This has many Democrats worried that all Clinton's book will do is antagonize Sanders supporters. For that reason, many Democrats view the publication as Hillary Clinton's "final torture" of the Democratic Party:
"Democratic operatives can't stand the thought of her picking the scabs of 2016, again — the Bernie Sanders divide, the Jim Comey complaints, the casting blame on Barack Obama for not speaking out more on Russia. Alums of her Brooklyn headquarters who were miserable even when they thought she was winning tend to greet the topic with, 'Oh, God,' 'I can't handle it,' and 'the final torture.'"
Clinton has never been more unpopular and that means that her return to the political scene is also bad news for endangered Senate Democrats. When asked about Clinton's new book, Senator Claire McCaskill (D-MO), could only shake her head, even though she was one of Clinton's strongest supporters in 2016:
"Asked whether she was excited about Clinton's book tour, Sen. Claire McCaskill (D-Mo.), one of Republicans' top 2018 targets, responded first with, 'Beg your pardon?' Asked again, she started shaking her head, walking away."
See below for more headlines that show why Hillary Clinton's book tour will be a disaster for the Democratic Party:
Politico: Democrats dread Hillary's book tour
CNBC: By bashing Bernie Sanders in her new book, Hillary Clinton proves she still doesn't get it
Vox: Leaked excerpts from Hillary Clinton's book show she's mad at Bernie Sanders
New York: Democratic Politicians Are Dreading the 'Final Torture' of Hillary Clinton's Book Tour
Fox News: Hillary takes some blame, lashes out in new book: Does it still matter?
Huffington Post: Clinton's Book Hits Back At — Of All People — Joe Biden
Slate: Clinton Confirms That Democrats Will Relitigate the 2016 Primary Until the Sun Swallows the Earth
The Hill: Clinton's score-settling frustrates Democrats
The Hill: Dem lawmaker: Clinton book tour comes at 'worst possible time' for Dems
Washington Times: Hillary Clinton makes clear in new book: You're all to blame
Vanity Fair: "THE FINAL TORTURE": DEMOCRATS BEMOAN CLINTON'S BOOK TOUR
New York Daily News: Bernie Sanders brushes off criticism from Hillary Clinton's campaign memoir
Associated Press: Clinton Takes Blame in Upcoming Book But Responds to Critics
Daily Beast: Hillary Clinton: I Should Have Gone Nuclear on James Comey
New York Times: The Struggle Between Clinton and Sanders Is Not Over