Rosen's Resume Inflation Draws Questions from Her Supporters
A recent profile from the Nevada Independent on Democrat Jacky Rosen highlighted how her embellished business background is sparking questions from even her strongest supporters: "At the senior center in Winnemucca, one woman walks straight up to Rosen and asks her about the consulting business attack. Heller and the Republican groups backing him ran a […]
October 15, 2018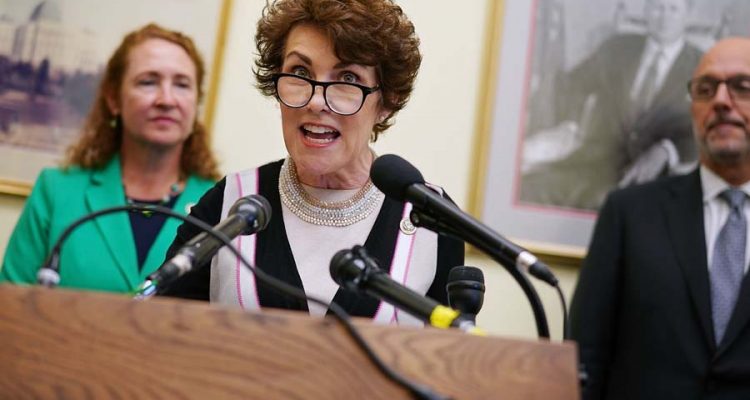 A recent profile from the Nevada Independent on Democrat Jacky Rosen highlighted how her embellished business background is sparking questions from even her strongest supporters:
"At the senior center in Winnemucca, one woman walks straight up to Rosen and asks her about the consulting business attack. Heller and the Republican groups backing him ran a series of ads over the summer criticizing Rosen for saying that she "built a business" when there is no evidence she ever held a business license with the city or the state. And the messaging has gotten through to Rosen's supporters, including 74-year-old Jean Kinney who asks if Rosen had a "Doing Business As," or DBA, name for her business. "I just have one question. We have a DBA. Is that what you did? A DBA for your independent consulting?" Kinney says. "I was a 1099 consultant," Rosen explains, plainly."
Rosen has come under fire for overstating her business background. This summer, the Reno Gazette- Journal reported that a "review of public records found no evidence that Rosen held a state or local business license for the software consulting shop she's referenced in interviews with C-SPAN, NBC Reno and other media outlets." Neither of the clients Rosen claimed to have could confirm working with her.
It is clear Jacky Rosen does not have the business experience she touts, and her misleading claims are not going unnoticed by Nevada voters.
Keep tabs on the Democrats. Sign up for news.
Keep tabs on the Democrats. Sign up for news.