Senate Democrats Plagued By 2020 Vs 2018 Divide
The federal government runs out of funding on January 19th. Yet, as Congress works out a deal to prevent a government shutdown, the growing divide between Senate Democrats looking to run for president in 2020 and those who are running for re-election this year in difficult states stands in the way. As the Washington Post […]
January 10, 2018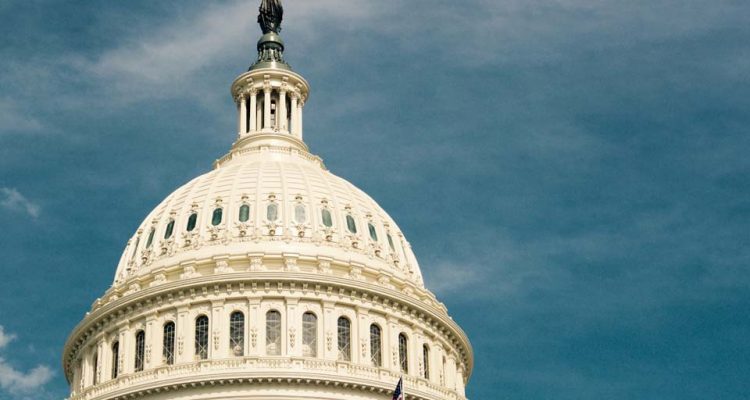 The federal government runs out of funding on January 19th. Yet, as Congress works out a deal to prevent a government shutdown, the growing divide between Senate Democrats looking to run for president in 2020 and those who are running for re-election this year in difficult states stands in the way.
As the Washington Post chronicles today, the far-left extremism of some Democratic Senators is prompting a huge concern that Democrats' shutdown brinksmanship could have negative ramifications during the midterm elections:
"That leaves Democratic leaders walking a tightrope, wielding their leverage but also trying to avoid the peril of an election-year shutdown that could rally the Republican base and alienate swing voters. At the heart of the challenge is an internal split between lawmakers up for reelection this year, several of them in Republican-leaning states, and those eyeing a higher national profile, who are trying to appeal the party's liberal base."
The Democratic divide is best encapsulated by dueling statements from Democratic Senators Heidi Heitkamp and Kamala Harris. Senator Heitkamp, facing a tough re-election fight this year, took a shot at the "many people in the Democratic Party who believe that the only thing we should [agree to] is a clean DACA with no border security." At the same time, Senator Harris was firm in saying that she would work to block Congress from "spending billions and billions of dollars on this wall because of a political promise and a campaign promise is ridiculous."
It's clear that dueling agendas of 2020 and 2018 Senate Democrats are just a symptom of the larger problem of Democratic disarray. And with no signs of Democratic unity on the horizon, it's clear that the Democratic Party's tradition of chaos is unchanged in 2018.
Keep tabs on the Democrats. Sign up for news.
Keep tabs on the Democrats. Sign up for news.