August 1, 2018
Senate Majority PAC Pumps Cash Into Vulnerable Senate Races As Dems Claim "Distance" From Chuck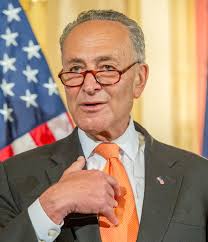 Today, The Washington Post reports that Senator Chuck Schumer's Senate Majority PAC is pumping $17 million in television ads for the month of August. The states include Indiana, Missouri, North Dakota, West Virginia, Nevada, and Tennessee.
The latest influx of cash signals that vulnerable red-state Democrats are more indebted to Schumer than ever before this cycle. Yet, all of the senators continue to pretend that they'll buck the party:
Red-state Democrats are tied to Schumer and will continue to toe the party line despite their rhetoric to the contrary.