South Bend Suffered Pothole Crisis Under Mayor Pete Buttigieg
Given Buttigieg's record in South Bend, he is a curious choice for an administration who wants to 'build back better.'
December 16, 2020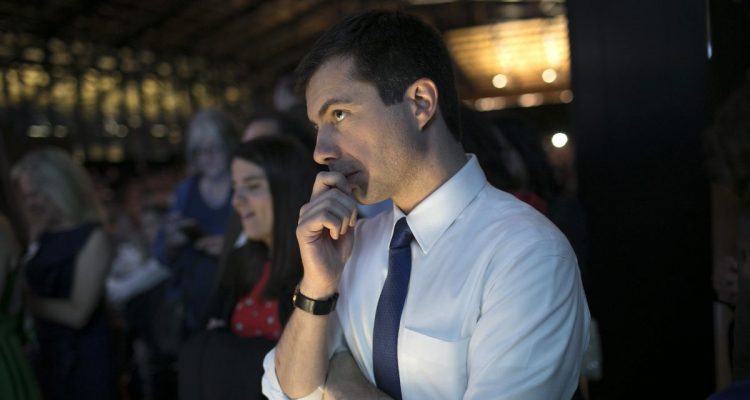 Joe Biden has tapped Pete Buttigieg to serve as his Secretary of Transportation. The Mayor of South Bend, Indiana's 4th largest city, was picked over multiple officials with actual experience and a track record in transportation policy.

Given Buttigieg's record in South Bend, he is a curious choice for an administration who wants to 'build back better.' South Bend's pothole problem became notorious with residents and even became one of the primary campaign points for Buttigieg's successor.

Fox News: "But in 2019, the South Bend Tribune reported that many residents felt the city had the "worst pothole situation in the state."


"The Tribune reported one year earlier that potholes at the time were the worst area repair shops had seen in "over 10 years." Lines of vehicles reportedly awaited repair for pothole damages every day.


"'It's the worst I've ever seen,' said Rich Ferrara Jr., service manager at Rick's Auten Road 66 in South Bend. Another local auto repair shop owner said that damage typically came out to between $500 and $1,000."

South Bend's pothole problem got so bad that Domino's offered a $5,000 grant to the city after receiving outreach from residents as part of an advertising campaign.

Fox News: "In 2019, Domino's Pizza stepped in — offering South Bend a $5,000 "Paving for Pizza" grant to fill in potholes. Customers had been asked to nominate their hometown so carryout pizza could have a smooth delivery home."

For Buttigieg, it seems as if the Secretary of Transportation job is a consolation prize that is more geared towards advancing his political ambitions rather than developing and implementing productive transportation policies.

Politico: "Buttigieg, 38, wanted to serve as the ambassador to the United Nations, a position that went to Linda Thomas-Greenfield, and he was also considered for Commerce secretary. But Buttigieg has a limited political future in his home state of Indiana, and Buttigieg supporters were hopeful Biden would give the mayor a high-profile spot to gain more experience and bolster his big political ambitions.


"If confirmed, Buttigieg will head to Washington to take responsibility for nearly 55,000 employees, an $87 billion budget and more than a dozen administrations, overseeing the nation's airspace, highway system, pipeline safety and much more."

It remains to be seen how Buttigieg will approach the position. Senate confirmation hearings will be extremely important to assess what sort of knowledge Buttigieg has on the topic, but also how political he will be as a cabinet secretary.
Keep tabs on the Democrats. Sign up for news.
Keep tabs on the Democrats. Sign up for news.