Steve Bullock's MeToo Problems Exacerbated by Allegation Against Joe Biden
Steve Bullock botched the handling of an aide who was fired for sexual harassment.
May 15, 2020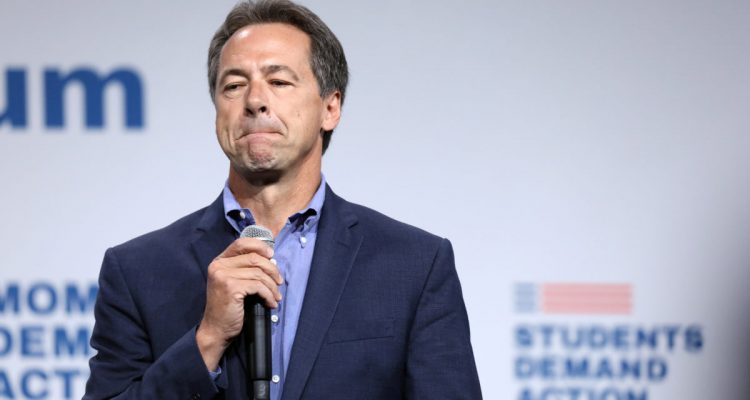 Joe Biden's presidential bid is facing one of its biggest tests as his team attempts to navigate an accusation by a former staffer that Biden has sexually assaulted her in a Senate Office Building hallway in the early 1990s. Biden's team has responded by refusing to open up records that may provide clarity on the situation, along with rallying Democrats to stick by Biden's side.

Elected Democrats, along with candidates up for election in November, have been near-unanimous in supporting Biden against the allegations with not much to say other than that Biden has already addressed any outstanding questions.

One such supporter is Montana Governor Steve Bullock, who is running against Steve Daines for U.S. Senator. Steve Bullock has gone out on a limb saying that Joe Biden has respectfully addressed claims of sexual assault against him and delivered on "transparency" when doing so.

But, Joe Biden has not been transparent in addressing the allegations. In fact, he refuses to allow access to archives at the University of Delaware that may hold personnel records that address the allegations. Instead, he erroneously pointed the media to other institutions that either hold irrelevant records or did not have the ability to release them.

Bullock has had his own #MeToo problems. Kevin O'Brein, a longtime staff member of his, was fired from the Democratic Governors Association for accusations of sexual harassment. Soon after being fired, he was hired to work in the office of Mayor Bill de Blasio of New York City. There, he was fired after ten months for accusations of sexual harassment. Bullock had not told de Blasio that O'Brien had been fired during the hiring process.

Bullock ended up apologizing after Mayor de Blasio sharply criticized him. It's clear that Bullock's past problems with handling sexual harassment allegations put him in a tough position to speak with integrity on the allegations against Biden.
Keep tabs on the Democrats. Sign up for news.
Keep tabs on the Democrats. Sign up for news.