The Evolution of Kamala Harris' Truancy Policy Stance
One of Kamala Harris' top priorities as both San Francisco District Attorney and California Attorney General was school truancy.
April 18, 2019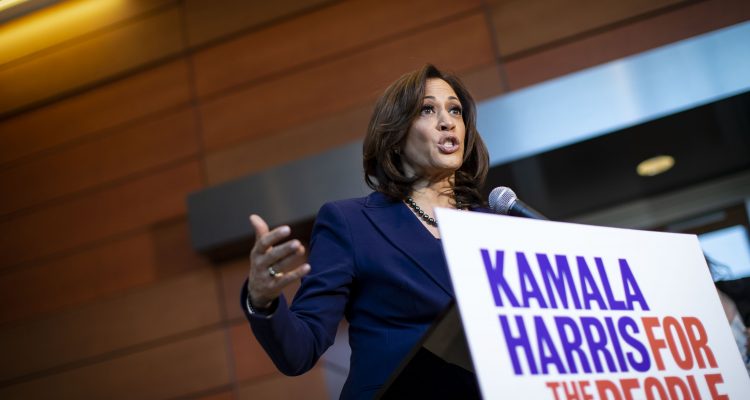 Prior to being a US Senator and Democratic presidential contender, Kamala Harris was California Attorney General and District Attorney in San Francisco. As she seeks the White House, Harris has long touted her record as being a "progressive prosecutor" and her work to make changes to the criminal justice system. One of her top priorities as both District Attorney and Attorney General was school truancy.

Truancy is defined as "any intentional, unjustified, unauthorized, or illegal absence from compulsory education. It is absence caused by students of their own free will, and usually does not refer to legitimate excused absences, such as ones related to medical conditions."

Kamala Harris' truancy policy was highlighted in her 2019 autobiography, The Truths We Hold:

"When I first started about attorney general, I told my executive team that I wanted to make elementary school truancy a top priority for my office. Those who didn't know me must have thought I was joking. But those who had been with me for a while knew I wasn't messing around. Indeed, instituting a statewide policy on truancy was part of the reason I'd run for the office in the first place." (Kamala Harris, The Truths We Hold, 2019, p. 121)

She had called the problem of truancy a crisis, often speaking on the topic as Attorney General:
Kamala Harris' truancy program was criticized for "disproportionately" affecting communities of color and "for modeling learning institutions after medium-sized prisons" when most other states were rolling back "tough on truancy" laws for being ineffective. As Vox noted:

"[T]he program has drawn criticism from some on the left, who argue it could create another pipeline to the criminal justice system by making jail a punishment for a low-level, nonviolent misstep. A 2010 video in which Harris laughs as she calls the idea "controversial" and boasts about scaring a mom with the prospect of going to jail has added fuel to the fire."
In February of 2019 during an interview with The Breakfast Club radio show, Harris claimed that her truancy initiative during her time as AG never sent anyone to jail.

However, Vox reported that a "mom was sentenced to 180 days in jail in 2012 for not sending her kids to school" and the Huffington Post detailed the story of Cheree Peoples, who was sent to jail after her 11-year-old daughter, Shayla, missed 20 days of school:

"Shayla — who has lived with sickle cell anemia, a serious genetic illness that causes her acute pain and requires frequent hospitalization and medical procedures, since birth."

"Shayla frequently missed school because she was in too much pain to leave the house or was hospitalized for long-term care. Her school was aware of these circumstances; it had records on file from the regional children's hospital explaining that Shayla's condition would necessitate unpredictable absences and special educational accommodations. Peoples and the school had worked together to set up some of those accommodations, which are required under federal disability law. At the time of her arrest, Peoples claims she was fighting with the school to get it to agree to additional accommodations under an Individualized Education Plan, which she said the school had rejected."

Harris has continued to imply that she wasn't personally responsible for the arrests. The Washington Post fact checkers awarded Harris two Pinocchio's for this misleading claim:

"When she is asked about her anti-truancy initiative these days, Harris carefully frames her answers in terms of what happened in San Francisco when she was district attorney. No parents were jailed there, so her responses cannot be faulted for being inaccurate."


"But they can be faulted for lacking context. Harris went on to become the attorney general of California. She championed a law that other district attorneys outside San Francisco used to jail at least a handful of parents. The Root asked about Harris's anti-truancy measures in a question about her time as district attorney and attorney general, but she gave only half an answer. It's a significant omission worth Two Pinocchios."

In April of 2019, Kamala Harris has shifted her stance on truancy and stated, "she wouldn't support the truancy law she championed as Attorney General, and regrets that other DAs in CA used it to arrest and jail some parents."

Keep tabs on the Democrats. Sign up for news.
Keep tabs on the Democrats. Sign up for news.