The Stakes Couldn't Be Higher for Joe Biden During the Democrat Debate
Joe Biden simply can't afford to have another lackluster debate performance.
November 20, 2019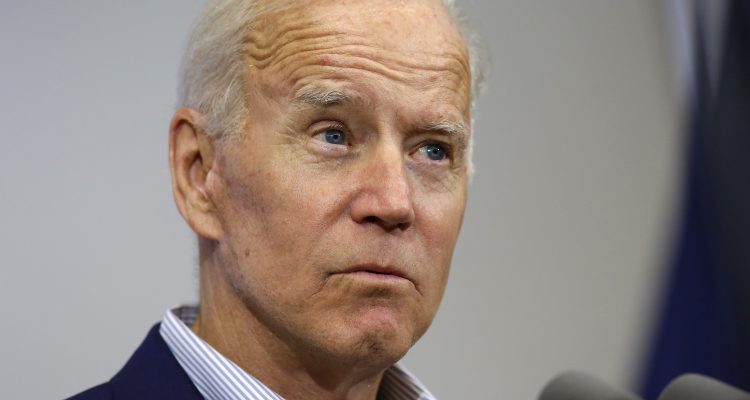 After a series of lethargic debate performances, disappointing fundraising hauls and the widening Burisma scandal, Joe Biden will no longer be the clear frontrunner when he takes the stage tonight. Here are a few themes we'll be keeping an eye on:
Ties to the House Impeachment Inquiry
With tonight's debate taking place in the middle of public impeachment hearings, Joe Biden may face questions about Hunter Biden's $83,000 per month compensation for sitting on the board of Burisma, a Ukrainian energy company. Biden has been reluctant to address his or his son's role in this scandal in any meaningful way, despite being constantly mentioned during the public hearings.
ABC News headline: "Biden sidesteps questions about his son's foreign business dealings but promises ethics pledge"
The Washington Examiner: "Former Vice President Joe Biden snapped at a reporter who asked about his son Hunter's work in Ukraine being a potential conflict of interest, saying he would 'not respond' to the question."

This issue will continue to haunt Biden's campaign, and we'll be watching to see if he finally breaks his silence this evening.
Fighting for the Middle Lane
The entry of Deval Patrick and likely imminent campaign announcement from Michael Bloomberg presents a direct threat to Biden's control of the "moderate" voting bloc in the Democratic primary. Making matters worse for him, Pete Buttigieg has gained significant momentum in a series of polls, further crowding Biden's lane.
Buttigieg's momentum combined with Patrick and Bloomberg's willingness to enter the race so late are clear indications that Democrats don't believe Joe Biden can beat President Trump. The pressure is on Biden tonight to deliver a strong performance and dissuade mounting fears about his candidacy.
Attacks on Elizabeth Warren
Since the last debate, Biden has repeatedly slammed Warren over the cost of her Medicare for All proposal. He's also accused her of being a "My way or the highway" elitist as she surpassed him in early state polling.
Biden accidentally sent a post-debate e-mail to reporters earlier today which revealed his plan to hit Warren by saying "We need more than plans." Watch for this feud to further develop as the night goes on.
Bottom line: Joe Biden simply can't afford to have another lackluster debate performance. His "electability" argument is weakening by the day, and he risks falling even further as additional candidates enter the race attempting to pull moderate Democratic voters away from him.
Keep tabs on the Democrats. Sign up for news.
Keep tabs on the Democrats. Sign up for news.