May 3, 2018
This New Poll Highlights How Bad 2018 Will Be For Senate Democrats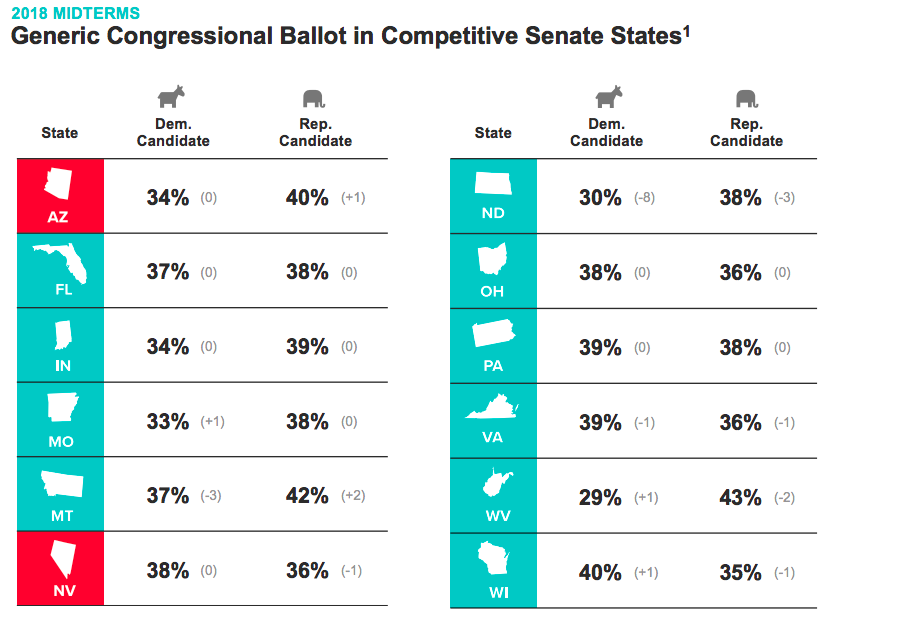 A new poll from Morning Consult shows Senate Democrats are on the defensive in 2018. Not only do a majority of voters want Senators Claire McCaskill (D-MO) and Joe Manchin (D-WV) replaced in November, but Democrats are behind in the generic ballot in seven of the most competitive Senate races this cycle.
The McCaskill tally, per Morning Consult: 38/45 job approval (-7). Only 29 percent want to re-elect her.

She's clearly the most vulnerable incumbent D senator. pic.twitter.com/wvaMkz9MNk

— Josh Kraushaar (@HotlineJosh) May 3, 2018
The only other D senator in similarly precarious shape as McCaskill: Joe Manchin. 41-46 job approval. Only 32 want to re-elect him.

His numbers are surprisingly weak in West Virginia, contradict the widespread perception of his bipartisan popularity back home. pic.twitter.com/rBLmB043FG

— Josh Kraushaar (@HotlineJosh) May 3, 2018
Voters are tired of the obstruction they have seen as Democrats block President Trump's nominees and agenda in the Senate, and they are ready to boot them out this fall.