Tim Ryan's Record Dispels the Conventional Wisdom of His Appeal to Independent Voters
Medicare for All support, AOC-like voting record, and opposition to middle class tax cuts will hurt Ryan in potential Senate race.
February 3, 2021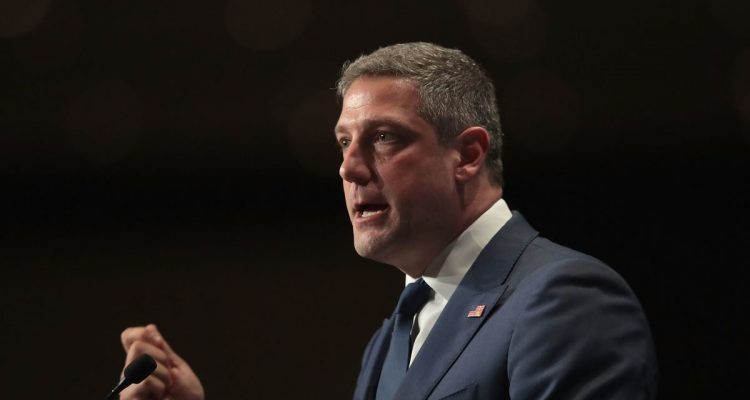 According to the New York Times, Tim Ryan is moving closer to declaring a Senate bid in the increasingly Republican state of Ohio. The conventional wisdom says that Ryan is uniquely equipped to be competitive due to his blue-collar streak that identifies well with a large swath of voters. Ted Strickland, the Senate candidate who flopped in 2016, says that Ryan "has the ability to appeal to a lot of independents."

But Ryan's record says otherwise. His record is littered with examples of appealing to the party's most extreme ends, including support for Medicare for All, opposing middle class tax cuts, and an abortion flip flop that appeased an inflexible Democrat base.

Ryan was an original co-sponsor of the Medicare for All Act, the activist endorsed government takeover of healthcare proposal introduced by Rep. Jayapal in 2019. The idea was a centerpiece of numerous unsuccessful presidential campaigns.

Politico: "The bill, H.R. 1384, would all but end private insurance and regulate hospitals in a vastly different way, dramatically changing operators' business model and costing community hospitals as much as $151 billion a year, according to one estimate published in JAMA."

Ryan's support of Medicare for All is sure to please progressive leader Rep. Ocasio-Cortez, who he has voted with 94% of the time since she entered Congress. And his votes against tax cuts for the middle class are sure to similarly appeal to progressives at the expense of Ohioans.

Americans for Tax Reform: "826,160 Ohio households are benefiting from the TCJA's doubling of the child tax credit.

"Every income group in every Ohio congressional district received a tax cut. Nationwide, a typical family of four received a $2,000 annual tax cut and a single parent with one child received a $1,300 annual tax cut.

"4,139,650 Ohio households are benefiting from the TCJA's doubling of the standard deduction. Thanks to the tax cuts, nine out of ten households take the standard deduction which provides tax relief and simplifies the tax filing process."
Ryan will also have to contend with a clear flip-flop from being a pro-life member of Congress to a pro-choice one. In 2015, after years of running as a pro-life candidate, Ryan switched to being pro-choice.

The Plain Dealer: "During Ryan's first term in Congress, he voted for anti-abortion priorities with enough regularity that the National Right to Life Committee said he voted its way 72 percent of the time."


The Hill: "A key pro-life Democrat in the House predicted on Tuesday a compromise on abortion restrictions in a final healthcare bill. Rep. Tim Ryan (D-Ohio), the lawmaker who crafted the legislative language during the committee process on health reform, said he expects to strike a deal between his provisions and the more stringent rules on federal funding for abortions offered by Rep. Bart Stupak (D-Mich.)."

Bottom line: Tim Ryan will be hindered by his record, which is far more left-wing than his political persona. His support of Medicare for All, while rejecting middle-class tax cuts, will hurt him in a state increasingly trending towards the Republican Party.
Keep tabs on the Democrats. Sign up for news.
Keep tabs on the Democrats. Sign up for news.