VA-07: Dem Candidate Levels Irresponsible & False Charges
Abigail Spanberger, VA-07 Democratic candidate, has leveled irresponsible and false charges against America Rising to The New York Times as is clearly laid out in Buzzfeed's reporting last night: BuzzFeed: In Unprecedented Move, The US Postal Service Released A Former CIA Officer's Security Application To Republican Group "The United States Postal Service has released the entire federal security clearance application of a […]
August 29, 2018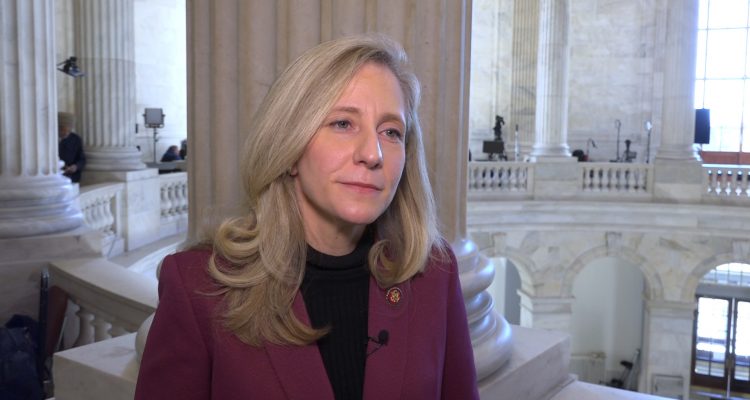 Abigail Spanberger, VA-07 Democratic candidate, has leveled irresponsible and false charges against America Rising to The New York Times as is clearly laid out in Buzzfeed's reporting last night:
BuzzFeed: In Unprecedented Move, The US Postal Service Released A Former CIA Officer's Security Application To Republican Group
"The United States Postal Service has released the entire federal security clearance application of a former CIA officer running for Congress, in what experts say is a highly unusual, and perhaps unprecedented, move, given the extensive, highly personal nature of the information contained in such documents.

In an interview with the New York Times published Tuesday, the former officer, Abigail Spanberger, accused the Congressional Leadership Fund, a super PAC aligned with House Speaker Paul Ryan, of improperly obtaining the document, and suggested that the Trump administration may have leaked the information for partisan purposes.

But BuzzFeed News can confirm that an unredacted copy of the federal security clearance application was obtained through a Freedom of Information Act request filed by America Rising, a research group allied with the Republican Party, which then shared it with the Congressional Leadership PAC."
The real story is what Abigail Spanberger is trying to hide about her background.
SPANBERGER: ISLAMIC SAUDI ACADEMY
On The Campaign Trail, Abigail Spanberger Has Never Mentioned Her Work For The Saudi-Funded Islamic Saudi Academy
In May 2018, Abigail Spanberger Has Said That One Of The Jobs She Held While She Waited For Her Security Clearance Was As A "Substitute Teacher At A Private School." (Patrick Wilson, "Abigail Spanberger's Passion For Languages Led Her To The CIA," Richmond Times-Dispatch, 5/12/18)
On Her Campaign Website, Spanberger Says She "Began Her Career As A Federal Law Enforcement Officer Working Narcotics And Money Laundering Cases With The US Postal Inspection Service." She Does Not Mention Her Work As A Teacher. ("Meet Abigail," Abigail Spanberger For Congress, Accessed 8/29/18)
From 2002 To 2003, Spanberger Taught At The Islamic Saudi Academy, A Saudi-Funded School In Northern Virginia. (Patrick Wilson, "Conservative PAC Releases Document On Spanberger Teaching At Saudi-Funded School," Richmond Times-Dispatch, 8/28/18)
On August 28, 2018, Spanberger Told The New York Times That "A Colleague Asked Her If She Would Be Interested In A Temporary Teaching Job Teaching English At The Academy To Cover For Another Instructor's Maternity Leave." (Michael Tackett, "CI.A. Officer-Turned-Candidate Says PAC Obtained Her Security Application," The New York Times, 8/28/18)
On August 28, 2018, Spanberger Said She Was A Substitute Teacher At The School Between The Time She Earned An MBA And Took Her Job As A Federal Postal Inspector. (Patrick Wilson, "Conservative PAC Releases Document On Spanberger Teaching At Saudi-Funded School," Richmond Times-Dispatch, 8/28/18)
ABOUT THE ISLAMIC SAUDI ACADEMY
"Its [ISA's] Most Virulent Critics Have Dubbed It 'Terror High,' And 12 U.S. Senators And A Federal Commission Want To Shut It Down." (Matthew Barakat, "School On The Defensive Over 'Terror High' Label," The Seattle Times, 11/25/07)
VIDEO: In 2002, A Former Valedictorian Of The School, Ahmed Omar Abu Ali, Went To Saudi Arabia, Joined An Al Qaeda Cell, And Was Caught Plotting To Kill President Bush. FOX's E.D. HILL: "Wasn't a student from this school caught doing something – I thought it was against the President – a few years back?" FOX's JENNIFER GRIFFIN: "That's right, in fact it was the valedictorian just nine years ago. He eventually went to Saudi Arabia, fell under the influence of an Al Qaeda cell and was caught plotting to kill President Bush, so that's when we first heard about this academy." (Fox News' "America's Pulse," 5/23/09) Minute 0:21 – 0:40
VIDEO: In 2008, The Islamic Saudi Academy Was Found By A Congressionally Mandated Commission To Have Textbooks That Said Allah Said Killing Was Permissible For Adulterers And Those Who Convert Away From Islam. (Fox News' "America's Pulse," 5/23/09) Minute 0:05 – 1:44
In 2007, The U.S. Commission On International Religious Freedom Called Upon The State Department To Close The School. (Valerie Strauss, "School Officials Say U.S. Panel's Call For Closure Hurt Image," The Washington Post, 11/16/07)
In 2007, A Bipartisan Group Of A Dozen Senators, Led By Chuck Schumer (D-NY) And Jon Kyl (R-AZ) Wrote A Letter To The State Department Urging It To Follow The Commission's Recommendation And Shut Down The School. "On Nov. 15, a dozen UJS. Senators, including Democrat Charles Schumer of New York and Republican Jon Kyl of Arizona, wrote a letter to the State Department urging it to act on the commission's recommendations." ("U.S. Senators, Panel Seek Closure Of Saudi Islamic School," The Arab American News, 12/1/07)
The Senators Wanted The School Shut Down Until The Official Saudi Textbooks Were Made Available For Comprehensive Public Examination. "Twelve U.S. Senators, led by Sens. Jon Kyl (R-AZ) and Charles Schumer (D-NY), wrote a bipartisan latter to Secretary of State Condoleezza Rice the same month, echoing the Commission's call for closing the ISA until the official Saudi textbooks used at the school were made available for comprehensive public examination in the United States." (United States Commission On International Religious Freedom, "Saudi Arabia: USCIRF Confirms Material Inciting Violence, Intolerance Remains In Textbooks Used At Saudi Government's Islamic Saudi Academy," Press Release, 6/11/08)
Keep tabs on the Democrats. Sign up for news.
Keep tabs on the Democrats. Sign up for news.