Video: Kavanaugh Finally Gets a Chance To Respond To Booker Qs
Senator Cory Booker spent 23 minutes of his 30 minutes of allotted time attacking Judge Kavanaugh, only allowing the judge 7 total minutes of speaking time, refusing to provide copies of the emails he was referencing – one of which was "Committee Confidential." After Sen. Booker's time ran out, Judge Kavanaugh was finally able to detail his […]
September 6, 2018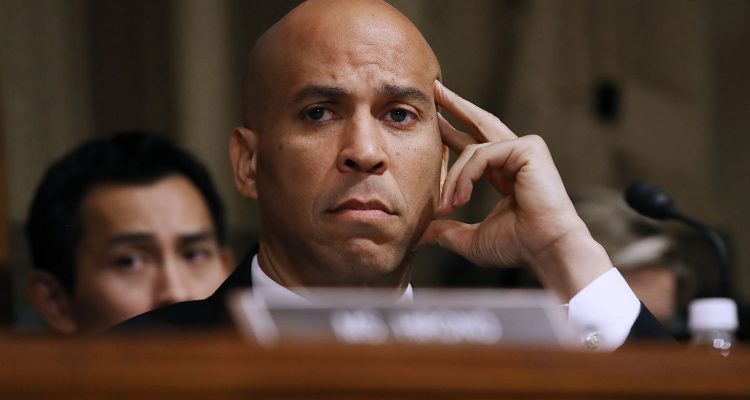 Senator Cory Booker spent 23 minutes of his 30 minutes of allotted time attacking Judge Kavanaugh, only allowing the judge 7 total minutes of speaking time, refusing to provide copies of the emails he was referencing – one of which was "Committee Confidential." After Sen. Booker's time ran out, Judge Kavanaugh was finally able to detail his commitment to equal opportunity for all:
Below is information on Judge Kavanaugh's record and commitment to equal opportunity for all.
He has faithfully enforced civil rights protections for minorities and others.
In Ayissi-Etoh v. Fannie Mae, he voted to permit a hostile-work environment claim to proceed in a case where an employee alleged that his supervisor had called him the n-word.
In Ortiz-Diaz v. HUD, he wrote separately to emphasize that "[a]ll discriminatory transfers (and discriminatory denials of requested transfers)" based on race should be actionable under Title VII.
Judge Kavanaugh's mother was a history teacher at two largely African-American public high schools in D.C., and taught him about the struggle for civil rights at an early age. He wrote his law school note on procedures for ferreting out implicit race discrimination in jury selection. He has long volunteered in underserved minority communities. He has also been lauded for the diversity of his law clerks and his efforts to encourage more diverse law students to clerk: 13 of his 48 clerks are minorities.
Originally posted on America Rising Squared.
Keep tabs on the Democrats. Sign up for news.
Keep tabs on the Democrats. Sign up for news.