VP Pence: North Dakota Can Do Better Than Heidi Heitkamp
Yesterday in Fargo, Vice President Mike Pence reminded North Dakotans that Heidi Heitkamp hasn't been putting them first in Washington. Pence highlighted Heitkamp's opposition to President Trump's conservative agenda: "Sen. Heitkamp voted no on tax cuts, no on repealing and replacing Obamacare, no on cracking down on sanctuary cities, no on repealing the anti-energy methane […]
March 28, 2018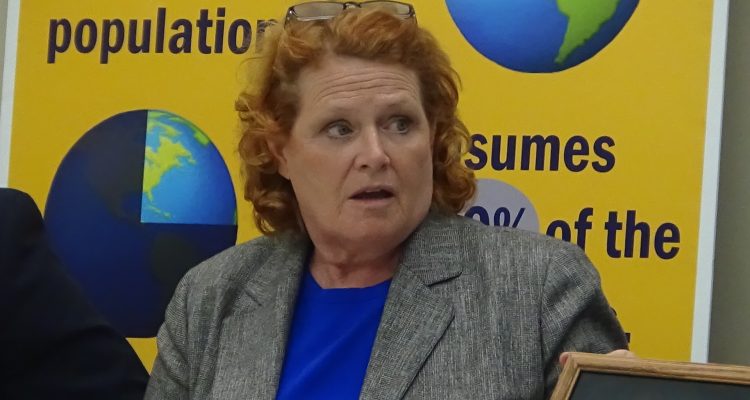 Yesterday in Fargo, Vice President Mike Pence reminded North Dakotans that Heidi Heitkamp hasn't been putting them first in Washington. Pence highlighted Heitkamp's opposition to President Trump's conservative agenda:
"Sen. Heitkamp voted no on tax cuts, no on repealing and replacing Obamacare, no on cracking down on sanctuary cities, no on repealing the anti-energy methane rule — she voted no on a 20-week abortion ban," Pence said, according to a person at the small gathering of political luminaries and donors in Fargo.

"I mean, it's time that North Dakota voted no on Heidi Heitkamp's re-election," the vice president added in support of her challenger, GOP Rep. Kevin Cramer.
To make matters worse for Heitkamp, the Vice President's remarks are on front pages across North Dakota. Heitkamp's opposition to this conservative pro-growth, pro-jobs agenda will give North Dakota's voters a plethora of reasons to vote no on her reelection in November.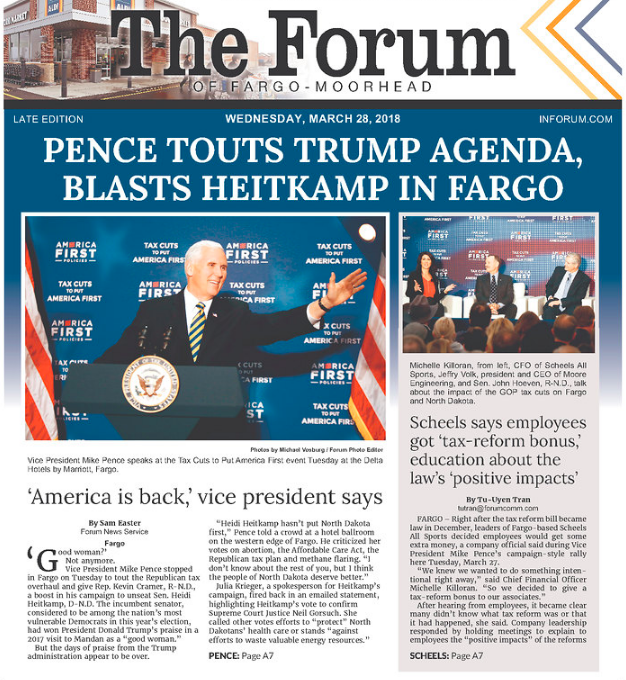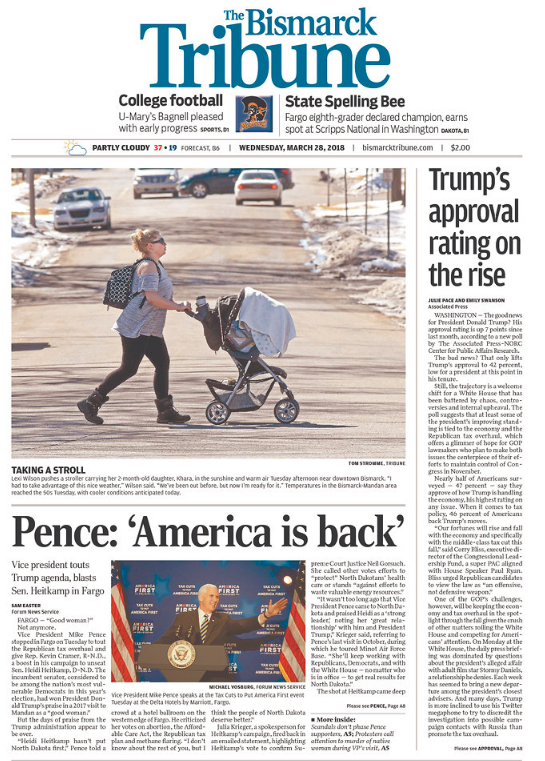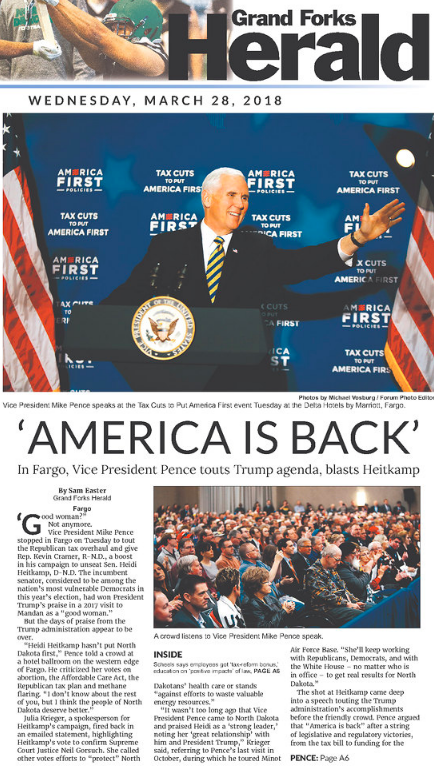 Keep tabs on the Democrats. Sign up for news.
Keep tabs on the Democrats. Sign up for news.