Warren Forced To Eat Crow On Impact Of Tax Reform
Before Republicans in Congress passed their tax reform bill, Senator Elizabeth Warren (D-MA) was one of the loudest critics of the plan. One the Senate floor, Senator Warren said that "this bill won't raise wages for working people." She added in a video with disgraced former Senator Al Franken that workers wouldn't see "more money" […]
January 4, 2018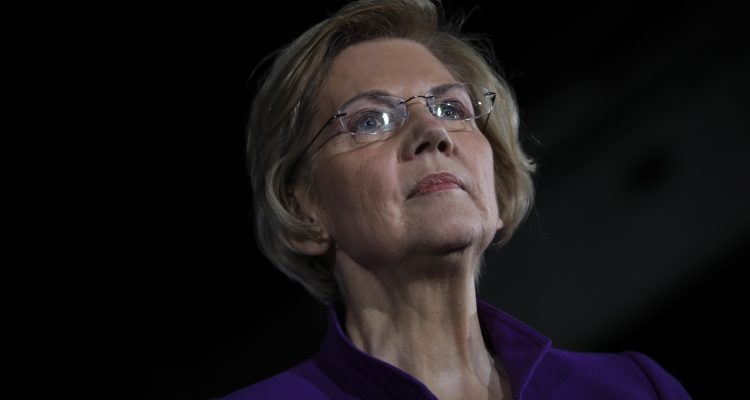 Before Republicans in Congress passed their tax reform bill, Senator Elizabeth Warren (D-MA) was one of the loudest critics of the plan. One the Senate floor, Senator Warren said that "this bill won't raise wages for working people." She added in a video with disgraced former Senator Al Franken that workers wouldn't see "more money" because of the bill.
Now, only weeks after the historic passage of the Tax Cuts and Jobs Act, it's manifestly clear just how wrong Senator Warren was. Already 43 companies have announced bonuses totaling more than $650 million that will benefit over 500,000 workers.
Therefore, it's no surprise that Senator Warren is already trying to soften her statements. Today, pressed about the widespread benefits of Republicans' tax reform bill, Warren stated that she was "glad" companies were awarding bonuses to workers because of tax reform:
Making Senator Warren's past criticism of the Tax Cuts and Jobs Act even more out-of-touch is the fact that Massachusetts consumers are set to "pay less for their electricity" because of tax reform's passage:
"Some Eversource customers who braced for higher charges could end up paying less for their electricity after the energy company proposed changes based on the new federal tax law. Eversource anticipates paying millions of dollars less in taxes under the tax law President Trump signed in December, which reduces the corporate income tax rate from 35 percent to 21 percent."
Senator Warren might be changing her tune now, but voters won't forget that she put politics above allowing them to keep more of their hard-earned paychecks.
Keep tabs on the Democrats. Sign up for news.
Keep tabs on the Democrats. Sign up for news.