Elizabeth Warren Fails Progressive Tests in Iowa: "She Is Not Bernie Sanders"
Elizabeth Warren wrapped up her first trip to Iowa this weekend and after getting a DNA related question right out of the gate, she made statements over the weekend to try and appease the progressive movement that long ago wanted her to run for president. On Saturday, she falsely claimed that she doesn't take PAC money […]
January 7, 2019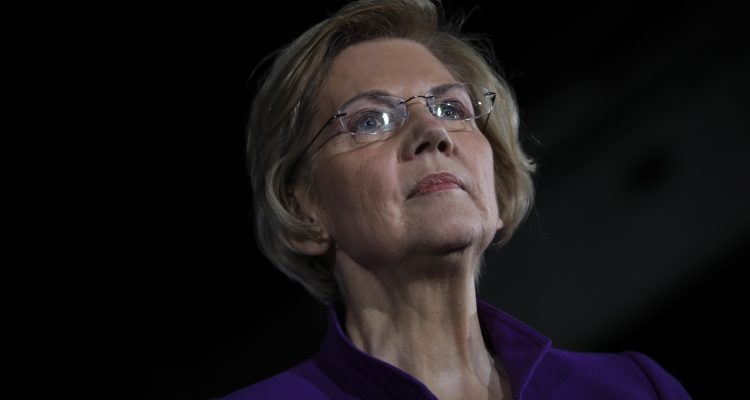 Elizabeth Warren wrapped up her first trip to Iowa this weekend and after getting a DNA related question right out of the gate, she made statements over the weekend to try and appease the progressive movement that long ago wanted her to run for president.
On Saturday, she falsely claimed that she doesn't take PAC money of any kind. When in reality, she has taken $1,421,091 over the course of her Senate career.
Then in a radio interview, she backed away from the idea of free college – a pillar of the progressive movement and a bill she co-sponsored in 2017.
HOST: "So reducing the cost of college or offering it free?"
WARREN: "No, I think this about reducing the cost — making it accessible …"
The same goes for Medicare for All – a policy pushed by Bernie Sanders and another bill that she co-sponsored. The Washington Post inquired as to why she was leaving that out of her stump speech…
"She is not Bernie Sanders. … Warren is one of five senators with presidential ambitions who has co-sponsored the Medicare for All Act; she is also the first of them to announce a campaign or exploratory committee. Yet at her first four events, the Massachusetts senator did not mention the legislation at all. Only in Des Moines did she say something that emphasized her support for universal care: "Health care is a human right."
After the Sioux City event, I asked Warren if there was a reason she wasn't mentioning Medicare-for-all in the stump speech. "No, no special reason," she said. "No one's raised it. But I have had a chance to talk about Medicaid. Partly because I think we've had a national conversation about health care, and I think it's been enormously valuable. It's obviously about how we protect ourselves and each other. But it's also about our values. I hope we continue to have that conversation. I will continue to talk about health care every chance I get. Contrast that with Sanders, who never lets a speech end without talking up Medicare-for-all."
Her mixed messaging on progressive issues comes as a leader from MoveOn published an op-ed in USA Today laying down the marker that Democrats should only vote for a tried and true progressive and settle for nothing less in 2020.
Keep tabs on the Democrats. Sign up for news.
Keep tabs on the Democrats. Sign up for news.