Warren, Sanders Set to Square Off In 2020 Primary
Senators Elizabeth Warren and Bernie Sanders are headed for a brutal 2020 primary battle to win over the progressive wing of the party. This has some on the far-left worried that this fight could make way for a moderate to maneuver their way into the nomination: "Bernie Sanders thinks he has a lock on his […]
October 22, 2018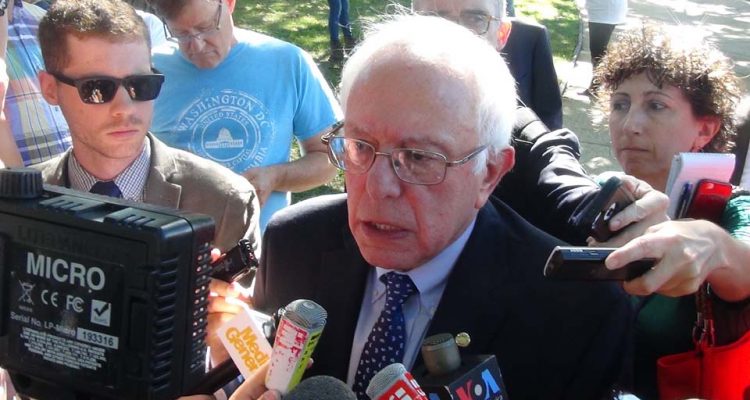 Senators Elizabeth Warren and Bernie Sanders are headed for a brutal 2020 primary battle to win over the progressive wing of the party. This has some on the far-left worried that this fight could make way for a moderate to maneuver their way into the nomination:
"Bernie Sanders thinks he has a lock on his supporters. Elizabeth Warren thinks she can get enough of them, and enough elsewhere to run regardless. Allies and supporters are anxious they'll destroy both their chances, and kneecap progressive politics along the way."
This has led to speculation that the two might work out a deal so they do not divide their base. However, as Politico notes:
"A pre-2020 agreement would not necessarily require any candidate to immediately step aside. Instead, candidates could discuss benchmarks — fundraising, polling or early primary performance — and at what point progressive candidates would throw their support to a fellow progressive in the race."
Warren is ready for the fight, though, as she has already begun to point out where she and Sanders differ on the issues:
"They are friends, partners in the Senate, and leaders of a progressive movement. But Elizabeth Warren and Bernie Sanders are not the same. 'He's a socialist, and I believe in markets.'"
Despite the inevitable collision course that Warren and Sanders are on, there are still dozens of other 2020 hopefuls who are eager to appeal to progressives as well. The primary is sure to create further division within the Democratic party as they look to win back the White House.
Keep tabs on the Democrats. Sign up for news.
Keep tabs on the Democrats. Sign up for news.