Warren's Campaign Cash Hypocrisy
2020 Democratic hopeful Elizabeth Warren consistently rails against campaign contributions from lobbyists and big corporations: "In a January 2016 speech on the Senate floor, she lamented how "Washington works just great for a handful of wealthy individuals and powerful corporations that manipulate the system to benefit themselves." Yet, she eagerly takes their money when it […]
July 26, 2018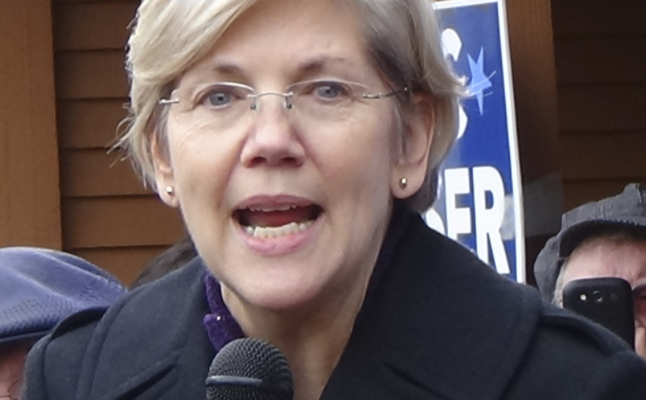 2020 Democratic hopeful Elizabeth Warren consistently rails against campaign contributions from lobbyists and big corporations:
"In a January 2016 speech on the Senate floor, she lamented how "Washington works just great for a handful of wealthy individuals and powerful corporations that manipulate the system to benefit themselves."
Yet, she eagerly takes their money when it goes into her own campaign coffers:
"Warren's Senate reelection campaign received $5,400 from Jonathan Lavine, the chief investment officer of Bain Capital Credit and co-managing partner of Bain Capital, and $5,400 from his wife, Jeannie, according to the FEC July 15 quarterly report."

"She also received $1,000 from Daniel O'Connell, president and CEO of the Massachusetts Competitive Partnership, which the Boston Globe describes as "the state's most powerful business group." O'Connell is a liaison between the group's members and state-government power brokers in Boston. The partnership includes CEOs of Putnam Investments, Raytheon, Mass Mutual, John Hancock, Bank Of America, Fidelity Investments, and Liberty Mutual."

"In addition to corporate interests, Warren also received campaign contributions from "longtime lobbyist" Lawrence B. Rasky, the chairman of Rasky Baerlein, Inc, one of the "busiest" lobbying firms in Massachusetts. Rasky and his wife, Carolyn, both donated $5,400 each to Warren's campaign."
Warren's words don't mean much if she can't practice what she preaches.
Keep tabs on the Democrats. Sign up for news.
Keep tabs on the Democrats. Sign up for news.