What Happens When You Google '1000 Prisoners Freed Kamala Harris'
Harris' inaction caused a scandal that resulted in roughly 1,000 pending drug cases to be abandoned by prosecutors.
August 6, 2019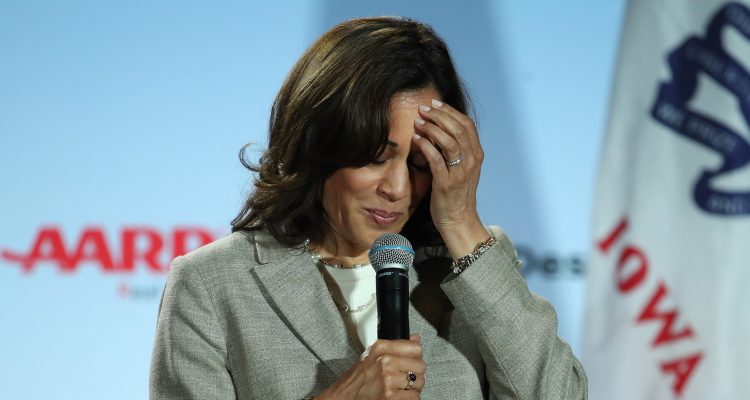 Joe Biden told viewers of the CNN Democratic Debate to google '1000 Prisoners Freed Kamala Harris.' We followed his advice and googled it. What we found was devastating for Harris.

In March 2010, a crime lab used by the San Francisco Police Department where Kamala Harris was District Attorney was shut down after a former technician, Deborah Madden, was discovered to have been stealing cocaine marked as evidence from the lab. The ensuing scandal evolved into a broader reaching indictment of Harris' District Attorney office and resulted in roughly 1,000 pending drug cases being dismissed or dropped.

The scandal stems from a decision made in 2005 by Harris against the advice of her staff — refusing to implement a 'Brady Policy,' which says that prosecutors must inform defendants of past misconduct by law enforcement officials.

Wall Street Journal: 'Kamala Harris Didn't Act for 5 Years on Policy to Help Ensure Fair Trials'


"Ms. Harris, now a U.S. senator from California and candidate for the Democratic presidential nomination, didn't enact the policy at the time. That ended up backfiring years later in 2010, when her office's lack of what's known as a "Brady policy" was central in a scandal in which around 1,000 criminal cases were dismissed and a judge criticized Ms. Harris for violating defendants' rights. She backtracked and enacted a policy in the aftermath."

The refusal to implement the policy at the advice of staff eventually cost Harris and the people of California dearly. When it was discovered that Madden had been stealing drug evidence for personal use, lab results done by the crime lab were thrown out and resulted in the cases being dropped.

Even more damaging for Harris is that the same technician had a previous criminal record that was not disclosed to defendants, calling into question whether the technician was a dependable witness at trial in numerous already litigated cases. A Superior Court judged ruled that Harris' office had violated defendants' rights.
Harris' office had a chance to act way before it did. In November 2009, an assistant district attorney wrote a memo raising the alarm about Madden's "disturbing" behavior. The memo was an initial sign that prosecutors knew that Madden was an unreliable witness for drug cases, given that she was cited for odd behavior at the same time drugs were going missing from the lab. The office had taken note that Madden was not showing up for court dates.

Following the revelation of Madden being an unreliable witness, a judge asked the D.A.'s lead drug prosecutor to produce a report on what research the office does on its witness' backgrounds.

The resulting report revealed that upwards of 80 police officers had previous criminal records that were not disclosed to defendants. The disclosure set off a cascading spiral of cases that were called into question over ethical concerns. The judge who ordered the report stated that she did not believe that Harris' office had a process for disclosing all the relevant information owed to the defense.

Harris' Presidential campaign maintains that the Senator was not in charge of the crime lab. However, Harris seemed to take responsibility for the scandal in an interview with the Washington Post in March 2019.

Politifact analyzed the situation and ruled that Harris' lack of action following the 2005 staff recommendation led to the outbreak of his scandal, setting roughly 1,000 accused drug offenders free without a trial.

The crime lab scandal adds to a list of criminal justice vulnerabilities that Harris' career in San Francisco and as the Attorney General of California has raised in the primary.
Keep tabs on the Democrats. Sign up for news.
Keep tabs on the Democrats. Sign up for news.