What They Are Saying: Percoco Guilty Verdict Is A Blow To Cuomo
Yesterday, a jury found New York Governor Andrew Cuomo's former Chief of Staff, Joe Percoco, guilty of conspiracy to commit honest services wire fraud and solicitation of bribes. All told, Percoco is said to have ill-gotten gains totaling over $300,000. Governor Cuomo previously described Percoco as 'my father's third son.' The trial highlighted the pay-to-play […]
March 14, 2018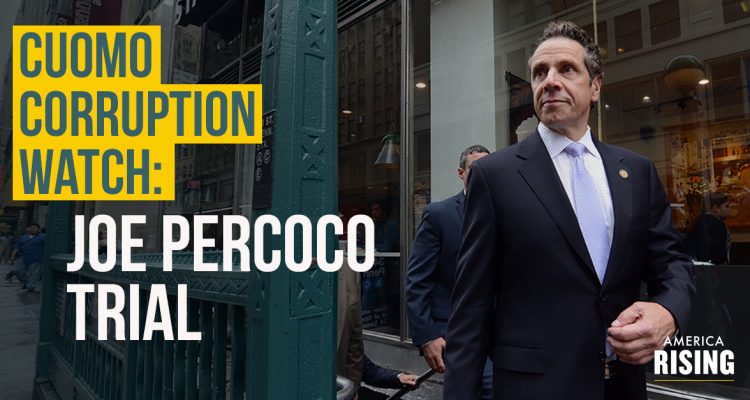 Yesterday, a jury found New York Governor Andrew Cuomo's former Chief of Staff, Joe Percoco, guilty of conspiracy to commit honest services wire fraud and solicitation of bribes. All told, Percoco is said to have ill-gotten gains totaling over $300,000. Governor Cuomo previously described Percoco as 'my father's third son.' The trial highlighted the pay-to-play culture that took place within the Cuomo administration.
A guilty verdict against a close confidant of the Governor will be a "glaring red flag for voters as he ramps up efforts for a run in 2020."
The New York Times: "For Cuomo, A 'Personally Painful' Conviction Also Hurts Politically"
"The Federal Corruption Conviction Of Gov. Andrew M. Cuomo's Former Fixer And Longtime Top Aide On Tuesday Further Yoked The Two-Term Governor To A Broken Culture In Albany That He Has Long Tried To Campaign Against."
Newsday: "Percoco Conviction Stains Cuomo, Albany Politics, Observers Say"
Buffalo News: "Percoco Corruption Conviction Is A Political Blow For Cuomo"
"Tuesday Was A Bad Day For Gov. Andrew M. Cuomo. The Corruption Conviction … Opened Cuomo Up In An Election Year To A Barrage Of Relentless Public Attacks From Republicans And No Rush From Many Democrats To Support The Head Of Their Party In New York State."
The Journal News Editorial: "Percoco Guilty Verdict Raises Questions That Cuomo Must Answer"
New York Post Editorial: "Guilty Verdict For Percoco Leaves Cuomo Looking Terrible"
"Make No Mistake: Tuesday's Conviction Of Onetime Top Aide And Longtime Confidante Joseph Percoco On Multiple Felony Corruption Charges Is As Much A Reflection On Gov. Cuomo As On Percoco Himself."
Politico's Laura Nahmias: "The Verdict, Which Is Likely To Carry Jail Time For A Man Once Seen As A 'Brother' To The Governor, Is Likely To Cast A Pall Over The Cuomo Administration In A Year In Which Cuomo Is Seeking Reelection To A Third Term And Positioning Himself For A Potential 2020 Presidential Run."
Keep tabs on the Democrats. Sign up for news.
Keep tabs on the Democrats. Sign up for news.