September 10, 2018
Where Does Donnelly Stand on Building a Border Wall?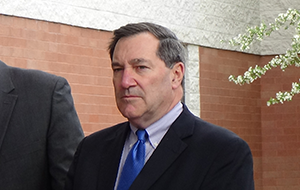 Indiana Democrat Joe Donnelly is facing one of the toughest re-election battles this fall. Hoosiers voted overwhelmingly for President Trump in 2016, so it comes as no surprise that Donnelly is campaigning on his support for the president's border wall:
Yet, at an African American Coalition of Indianapolis forum over the weekend, Donnelly said he only supported border wall funding as part of a deal for recipients of the Deferred Action for Childhood Arrivals (DACA) program.
Donnelly's ad touting his support for President Trump's agenda is disingenuous. He can't have it both ways when it comes to his position on the wall and border security.