With A Record Like Cuomo's, Who Can Blame Him For Hiding From The Press
New York is a big, important state, and with that comes a lot of political reporters to cover the goings on in Albany. Governor Andrew Cuomo is also in Albany. Add both those factors up and you have all the necessary factors for a press conference to inform the public on what's happening in state […]
December 8, 2017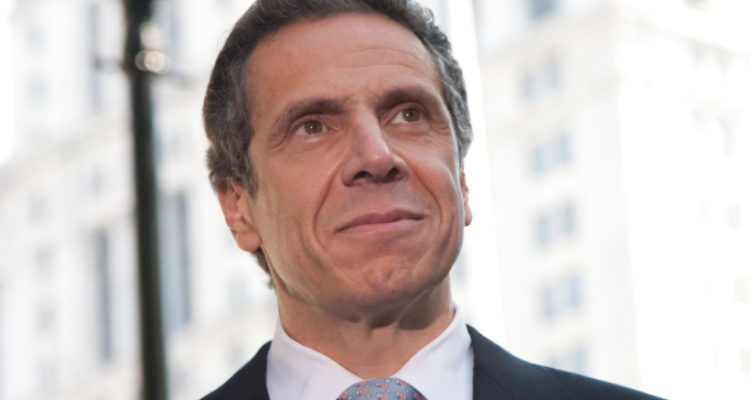 New York is a big, important state, and with that comes a lot of political reporters to cover the goings on in Albany. Governor Andrew Cuomo is also in Albany. Add both those factors up and you have all the necessary factors for a press conference to inform the public on what's happening in state government.
Unfortunately for New Yorkers interested in how their government is working, that's not what Governor Cuomo wants. Instead, he hides from the press who work in the same building as him, only dealing with them over conference calls lately:
"Instead of holding formal press conferences, Cuomo of late has conducted a number of conference calls with the media in which he discusses a topic like the congressional tax plan and then takes a limited amount of questions afterward. The governor's staff picks who gets to ask the questions on the call."
According to the New York Daily News, Governor Cuomo has not had a press conference since June. Additionally, they point out that Governor Cuomo has a big reason for dodging the press so consistently: there are multiple scandals brewing:
"Capitol reporters have been unable to directly ask Cuomo about a myriad of issues, including the upcoming federal corruption trials of a number of former aides and associates and details about the recent departure of one of his economic development aides accused of sexual harassment."
Governor Cuomo's failed record is going to be indefensible next year. In the remaining few weeks of 2017, at least Governor Cuomo's getting some practice at all the dodging he's going to have to do on the campaign trail next year.
Keep tabs on the Democrats. Sign up for news.
Keep tabs on the Democrats. Sign up for news.