With Cory Booker, It's The Company He Keeps…
Three weeks since Cory Booker announced his presidential bid and his weaknesses are starting to surface. Booker has had long standing ties to the tech industry throughout his career, but as the Democratic base continues to shift further to the left, this alliance could hurt his prospects in the primary: Recode: "Silicon Valley is itself […]
February 22, 2019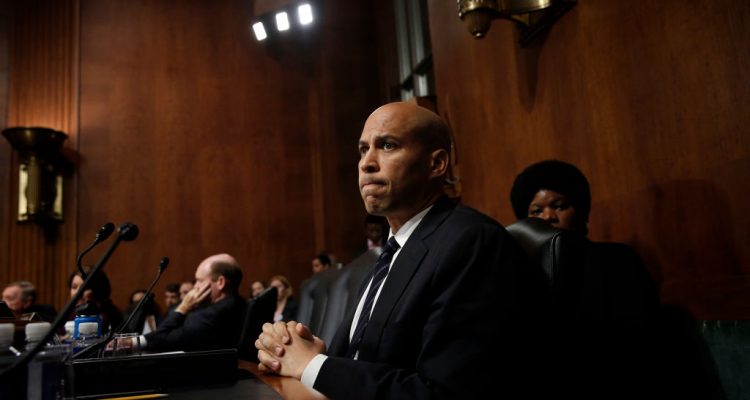 Three weeks since Cory Booker announced his presidential bid and his weaknesses are starting to surface. Booker has had long standing ties to the tech industry throughout his career, but as the Democratic base continues to shift further to the left, this alliance could hurt his prospects in the primary:
Recode: "Silicon Valley is itself a minefield that in some ways sums up the broader political challenge for Booker in 2020: He's running as a liberal on issues including tech regulation, but the progressive left holds him in suspicion — and he could face more as he begins to court tech money more openly."

"To understand Booker's love/hate relationship with Silicon Valley, look no further than how he's handling the Bay Area's most prominent outside group so far this primary: the super PAC set up by his Stanford classmate, Steve Phillips."

"Booker has ruled out taking money from corporate PACs, but he's been hard to pin down on what he thinks about Phillips's group."

"Of course, candidates can't coordinate with super PACs, so Booker can't issue instructions to them on how to spend the money — but he's not exactly washing his hands of them, either."

"That, in many ways, sums up Booker's bind: How can he tap Silicon Valley's largesse without being caricatured as the candidate of the neoliberal rich?"
It's not just his close ties with tech causing problems. Today, The New York Times detailed the close relationship between Booker and fellow New Jersey Senator Bob Menendez. Booker has chosen to embrace Menendez's support despite being embroiled in a federal corruption case for most of 2018. Not only did Booker stand by his friend, he testified in defense of character. Menendez praised Booker for his loyalty during the trial stating "in a time in which people act as weather vanes, and we want people who have courage, that was one example of that type of principled position."
Keep tabs on the Democrats. Sign up for news.
Keep tabs on the Democrats. Sign up for news.