With Pelosi's Blessing, Democrats Are Making The Political Decision To Oppose Her In The Campaign
After telling the Boston Globe last week that she once again intends to be Speaker of the House, Nancy Pelosi has now given Democrats her blessing to distance themselves from her in order to win: House Minority Leader Nancy Pelosi on Tuesday appeared to embrace a strategy by some Democratic candidates to openly oppose her […]
May 10, 2018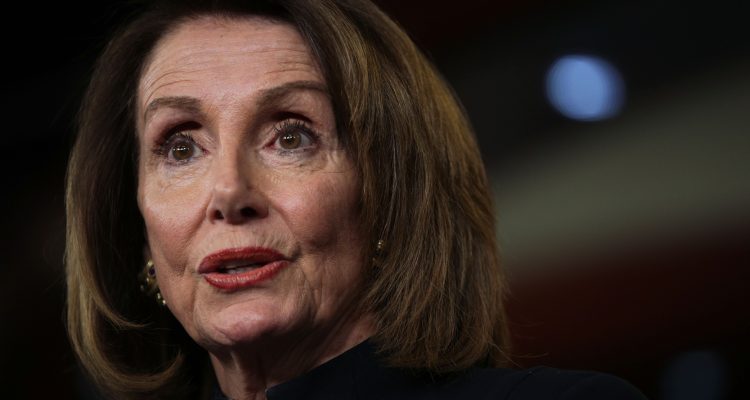 After telling the Boston Globe last week that she once again intends to be Speaker of the House, Nancy Pelosi has now given Democrats her blessing to distance themselves from her in order to win:
House Minority Leader Nancy Pelosi on Tuesday appeared to embrace a strategy by some Democratic candidates to openly oppose her as they run for Congress.

"I think if they had to do that to win the election, I'm all for winning," she said at a Politico Playbook event in Washington

…

Her comments on Tuesday, however, suggest she understands that it could help some Democrats to distance themselves from her.

"I'm OK. Just win, baby," she said to laughter. "I think many of them are saying we need…new leadership, yeah. I don't take offense at that."
A number of Democrats have already taken the opportunity to do so solely for political purposes but that doesn't mean they're against taking her money:
In Nebraska's second congressional district, former Rep. Brad Ashford, who has spoken publicly about being advised against supporting Pelosi in this campaign, has said he isn't certain whom he will support for speaker. Ashford's Pelosi dodge is especially surprising since he twice voted for Pelosi for Speaker and has received $35,000 from her political committees over the years.
And Anthony Brindisi in New York's 22nd district says he opposes Pelosi but his campaign has received her support through $14,000 in donations.
Meanwhile, Brendan Kelly in IL-12, Elissa Slotkin in MI-08, Dean Phillips in MN-03, and Paul Davis in KS-02 are all expressing their opposition to Pelosi, even though they are all backed by the DCCC and Pelosi's super PAC reserving TV ad time that will likely benefit them.
As Democrats across the country continue running away from Nancy Pelosi, we can look to her explanation for why they are doing so: just to win the election. These Democrats will say or do anything to win but will just be part of the Pelosi caucus when they get to Washington.
Keep tabs on the Democrats. Sign up for news.
Keep tabs on the Democrats. Sign up for news.