All the Things Joe Biden Hopes You Missed This Week
Instead of working in the best interests of Americans, Joe Biden worked to satisfy the radical activists within his own party.
April 9, 2021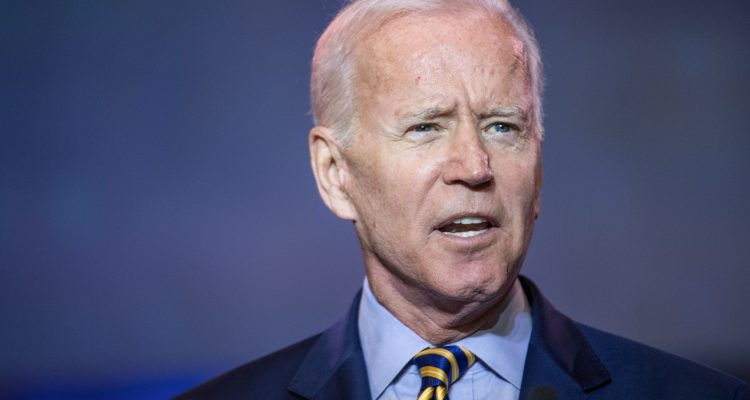 President Joe Biden is facing an uphill battle when it comes to getting his tax and spend "infrastructure" plan across the finish line. Studies concluded this week that Biden's "infrastructure" proposal — dubbed "The American Jobs Plan" — will actually destroy 1 million jobs and hurt the economy in the process. Talk about picking winners and losers.
Joe Biden's lies about Georgia's voting law and his support of the MLB moving their All-Star game out of Atlanta as a result is now destroying tourism revenue for small businesses in Cobb County. Here's a breakdown of all the things Joe Biden hopes you missed this week.
Democrats have little room for differences when it comes to passing Joe Biden's tax and spend "infrastructure" proposal. With only two Democrat votes to spare in the House, President Biden is facing large hurdles to move his plan forward as key House and Senate Democrats have publicly ruled out parts of the plan, with many other Senate Democrats privately expressing strong objections.
Politico: "On Monday, Manchin told West Virginia radio host Hoppy Kercheval that Biden's plan to pay for infrastructure by raising the corporate tax rate to 28 percent is a non-starter and that 'this whole thing here has to change.'"
Politico: "'The bill, basically, is not going to end up that way,' Manchin said in his Monday radio interview. 'If I don't vote to get on it, it's not going anywhere. So we're going to have some leverage here. And it's more than just me, Hoppy, there's six or seven other Democrats that feel very strongly about this.'"
Forbes: "In a letter to Treasury Secretary Janet Yellen on Thursday, 8 House Democrats say they 'could not vote' for an infrastructure bill unless it repeals the SALT cap, which limits how much in state and local tax payments people can deduct from their federal taxes."
To sell their "infrastructure" proposal, President Joe Biden and top administration officials had to deceive the public. Meanwhile, studies have concluded that Biden's "American Jobs Plan" will destroy jobs and hurt the economy, while picking winners and losers between jobs created and destroyed.
FactCheck.Org: "Biden and members of his administration have cited the Moody's analysis to leave the misleading impression that the nearly $2.3 trillion plan would add 19 million jobs to the U.S. economy. But that includes 16.3 million jobs that Moody's projects would be added even if the president's infrastructure proposal never comes to pass."
The Hill: "One million jobs would be lost in the first two years if the corporate tax rate increased to 28 percent and other policies went into effect, according to a new study from the National Association of Manufacturers (NAM)."
Penn Wharton Budget Model: "The AJP ends up decreasing GDP by 0.8 percent in 2050."
Last but certainly not least, Joe Biden's baseball boycott has left small businesses wondering how they're going to make ends meet as they continue fighting through a pandemic. State officials have projected that the MLB's move is likely to cost Georgia more than $100 million in lost tourism revenue.
Fox Business: "Tudy Rodney of Rodney's Jamaican Soul Food in Atlanta told FOX 5 Atlanta's 'Good Day Atlanta' on Monday that the move by the MLB was 'crushing.' Rodney's restaurant is near the Braves' ballpark.

"'We're trying to build back from a pandemic that happened last year, and something like this is not good for business,' said Rodney. 'Rodney's will suffer.'"
Fox Business: "Brian Maloo, the owner of Manuel's Tavern, said Tuesday that he will lose roughly $6 thousand in sales without the MLB All-Star Game in Atlanta, Georgia.

"'It's devastating to our business, it's devastating to a lot of businesses around us,' the longtime neighborhood bar owner told FOX Business' 'Varney & Co.'"
CNN: "'In the initial stages of the pandemic, many Cobb [County] hotels saw single digit occupancy numbers,' [Holly Quinlan, president and CEO of Cobb Travel and Tourism] said. 'The 8,000-plus MLB contracted hotel room nights that will not actualize as a result of the MLB All-Star Game relocation will have a negative impact on Cobb's hospitality industry and other local businesses, further delaying recovery.'"
Whitney Robertson, Deputy Press Secretary at America Rising PAC: "The Biden administration's agenda this week proves that they care little about working in the best interest of Americans and more about appeasing the radical activists of their party."
Keep tabs on the Democrats. Sign up for news.
Keep tabs on the Democrats. Sign up for news.