America Rising PAC Congratulates Cory Booker On His First 2020 Endorsement
Senator Robert Menendez's corruption and bribery trial torpedoed his approval rating in New Jersey. Now in his remarks after his mistrial, he seems to have moved on to doing the same for Senator Cory Booker. Speaking with reporters, Senator Menendez heaped praise on Senator Booker, and thanked him for attending the trial. Most notably, Senator Menendez […]
November 16, 2017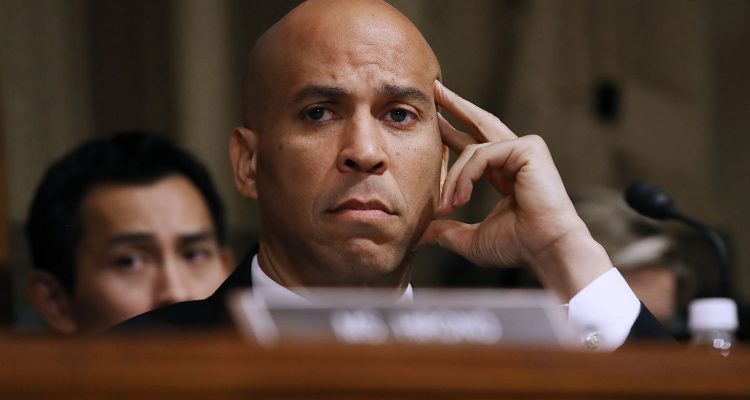 Senator Robert Menendez's corruption and bribery trial torpedoed his approval rating in New Jersey. Now in his remarks after his mistrial, he seems to have moved on to doing the same for Senator Cory Booker.
Speaking with reporters, Senator Menendez heaped praise on Senator Booker, and thanked him for attending the trial. Most notably, Senator Menendez practically endorsed Senator Booker's potential 2020 presidential campaign, saying he was a "public servant of unlimited potential, who could just as easily serve our country in the highest office of all the land":
This is one endorsement Senator Booker is not going to be touting very loudly. The fact remains that Senator Menendez is one of the most unpopular Senators in New Jersey history. In tying himself so closely with Senator Booker, Senator Menendez has become a major liability in a presidential primary.
Keep tabs on the Democrats. Sign up for news.
Keep tabs on the Democrats. Sign up for news.