Andrew Cuomo Puts A Price Tag On His Principles
Yesterday, Governor Andrew Cuomo's (D-NY) announced that he was going to keep $60,000 of the $110,400 that disgraced movie mogul Harvey Weinstein has donated to him since 1999: "Cuomo, a Democrat who is positioning himself for a possible presidential bid, raised $110,400 from Weinstein or his company since 1999. When revelations that Weinstein sexually harassed […]
October 12, 2017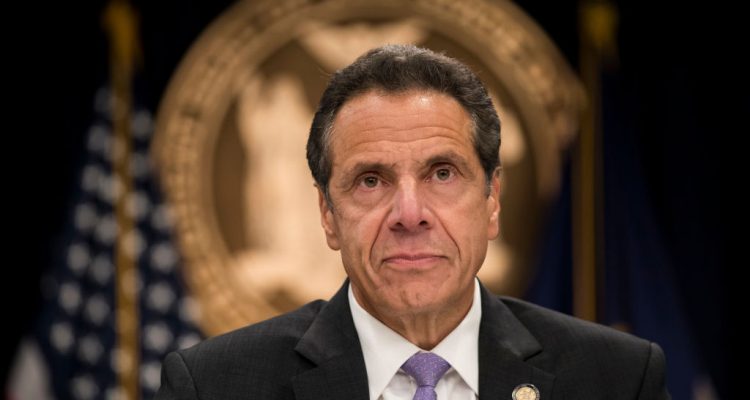 Yesterday, Governor Andrew Cuomo's (D-NY) announced that he was going to keep $60,000 of the $110,400 that disgraced movie mogul Harvey Weinstein has donated to him since 1999:
"Cuomo, a Democrat who is positioning himself for a possible presidential bid, raised $110,400 from Weinstein or his company since 1999. When revelations that Weinstein sexually harassed actresses and female employees emerged Friday, Cuomo's campaign said it would donate $50,000 to an unspecified women's charity. The $50,000 represents the amount that Cuomo raised during the current four-year election cycle. The governor is keeping the rest of the Weinstein money, though, prompting an attack Wednesday from the Republican State Committee."
At last check Governor Andrew Cuomo had $25,698,632.99 in his campaign bank account, so this is not a DNC situation where the case can plausibly be made that donating the money will strain his finances. This is simply Governor Cuomo saying that he'd rather keep $60,000 than unequivocally decouple himself from any connections to an accused rapist.
As the Albany Times-Union's Chris Churchill hammers home, Governor Cuomo's rationale is simply a pathetic, transparent attempt to keep the money, money he doesn't even need:
"Andrew Cuomo has received $114,400 from Weinstein for his various statewide campaigns going back to 2006, according to campaign finance records. But the governor says he will only shed the $50,000 that Weinstein donated since his 2014 re-election. The reasoning for doing so — that the prior campaigns already spent Weinstein's money — is ludicrous, given that Cuomo has ended every race with money in the bank. At the end of the 2014 campaign, for example, the governor still had $8.8 million available; he had $5 million on hand after his 2010 run. Yet we're to believe that Weinstein's donations, in particular, were spent? Please. It's like tracking a gallon of water dumped into a swimming pool."
Churchill added that Governor Cuomo's move to keep Weinstein's tainted campaign cash was "a half-measure that doesn't make sense" – par for the course for Governor Cuomo's career.
Keep tabs on the Democrats. Sign up for news.
Keep tabs on the Democrats. Sign up for news.