Biden-Harris Administration Greenlights Putin's Pipeline Project After Cancelling American Pipeline
Greenlighting this project expands Vladimir Putin's influence in Europe and follows Biden's cancellation of the Keystone XL Pipeline on his first day in office.
July 21, 2021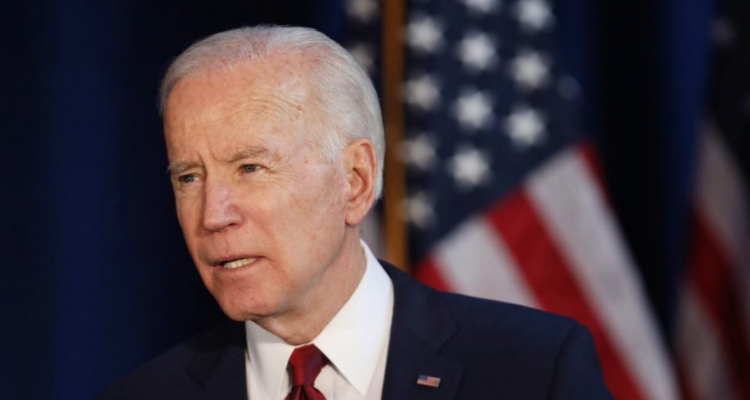 The Biden-Harris administration reached a deal with Germany officially enabling the completion of Russia's Nord Stream 2 natural gas pipeline, according to a report from the Wall Street Journal. Details of the agreement are expected to be released as soon as Wednesday.

Wall Street Journal: "The Biden administration will effectively waive Washington's longstanding opposition to the pipeline, Nord Stream 2, a change in the U.S. stance, ending years of speculation over the fate of the project, which has come to dominate European energy-sector forecasts."

Greenlighting this project will expand Vladimir Putin's influence in Europe and follows Biden's cancellation of a significant American pipeline on his first day in office.

Wall Street Journal: "Word of the deal has rankled Ukrainian officials, who view the existing pipeline network in their country as a rare point of leverage against Russia in the two countries' seven-year-old conflict. Last week, Mr. Putin delivered another in a series of polemics challenging Ukrainian sovereignty. Rendering the existing pipeline superfluous could offer Russia a freer military hand on Ukrainian territory, Ukraine advocates fear."

In the meantime, U.S. officials have pressured Ukraine to keep quiet about the pipeline and not discuss the issue with Congress, according to a report from Politico.

Biden's day-one decision to cancel the Keystone XL Pipeline came as a blow to thousands of oil and gas workers who were set to be employed at the project. Many of them said they were still out of work months after the pipeline was suspended with no clean energy jobs in sight as the administration promised.

The Biden-Harris administration cited its clean energy agenda as reasoning for cancelling the pipeline, despite Energy Secretary Jennifer Granholm admitting pipelines are "the best way" to transport fuel.

For many of those whose lives were turned upside down by Biden's Keystone decision, the administration's choice to permit a Russian pipeline after cancelling a major American one feels like a stab in the back.

"They [Russia] are allowed to build pipelines, but American workers are not allowed to build pipelines for whatever reason," Executive Director of Power the Future Daniel Turner told Fox News in an interview. "This is about politics. It's not about the economy or national security and certainly not about the livelihoods of these thousands of union, blue-collar jobs whose lives have been upended."
Bottom line: Joe Biden and Kamala Harris chose to allow Russia to expand its economic and political influence in Europe. The decision to greenlight Nord Stream 2 is in direct contradiction to President Biden's rhetoric towards Russia on the campaign trail. It's also in direct contradiction to his domestic agenda where he put thousands of Americans out of work by canceling the Keystone Pipeline.
Keep tabs on the Democrats. Sign up for news.
Keep tabs on the Democrats. Sign up for news.