Clinton-Bernie Divide An Enduring Legacy Of 2016
The 2016 presidential elections ended almost one year from today, but the Democratic civil war that came from that election is still shaping the internal politics of the Democratic Party. In large part this is because the Clinton and Sanders factions in the Party can't seem to move on: "Democrats acknowledge that emotions are still […]
October 25, 2017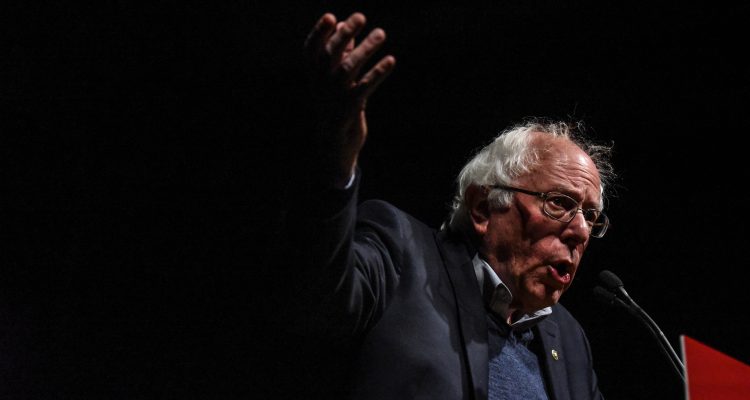 The 2016 presidential elections ended almost one year from today, but the Democratic civil war that came from that election is still shaping the internal politics of the Democratic Party. In large part this is because the Clinton and Sanders factions in the Party can't seem to move on:
"Democrats acknowledge that emotions are still raw more than a year after Clinton's primary win and nearly a year after President Trump's victory on Election Day. Many also admit that the infighting puts the focus off Trump. 'Democrats felt passionately about their candidates. And for the most part, they still do. It's pretty hard to just turn that off like a faucet,' said Tracy Sefl, a Democratic consultant who served as a surrogate to Clinton during her 2016 run."
One prominent Sanders supporter, Bill Press, went so far as to say the lingering Clinton-Sanders feud is largely "why the party is 'in disarray'":
"Bill Press, the radio host who served as a Sanders surrogate, acknowledged the ongoing backbiting, suggesting it is one reason why the party is 'in disarray.' 'The Democratic Party is coming out of a disaster, losing an election they should never have lost and losing control of the Senate and White House,' said Press, who is also a columnist for The Hill."
While the Democratic civil war has severely crippled the Democratic National Committee's fundraising among other casualties, it's also renewed the debate over the ideological direction of the Party. On that front, a new Harvard-Harris poll shows that Bernie Sanders is winning that fight. According to the poll, a majority of Democrats want their Party to move "even further to the left":
"A new poll found that 52 percent of Democrats support 'movements within the Democratic Party to take it even further to the left and oppose the current Democratic leaders.' That belief was especially strong among younger Democrats: 69 percent of Democrats ages 18-34 said they supported those movements, according to an October Harvard-Harris poll."
Given that issues like a single-payer litmus test have dominated Democratic politics this year, these Democrats might just get their wish.
Keep tabs on the Democrats. Sign up for news.
Keep tabs on the Democrats. Sign up for news.