Cuomo Tied To Another Sexual Harassment Scandal
Governor Andrew Cuomo (D-NY) continues to find himself connected with sexual harassment scandals. Last month, it was written that the Governor allegedly "turned [a] blind eye" to a top aide's sexual harassment. Before that, back in October, Governor Cuomo was one of the last Democrats to return his tainted campaign contributions from Harvey Weinstein. Now, […]
December 12, 2017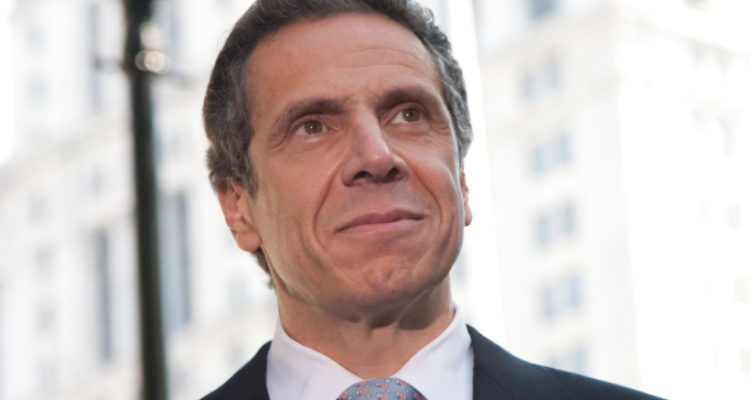 Governor Andrew Cuomo (D-NY) continues to find himself connected with sexual harassment scandals. Last month, it was written that the Governor allegedly "turned [a] blind eye" to a top aide's sexual harassment. Before that, back in October, Governor Cuomo was one of the last Democrats to return his tainted campaign contributions from Harvey Weinstein.
Now, the New York Daily News reports that Governor Cuomo was scheduled to have Mario Batali, accused of sexually harassing at least four women, headline a fundraiser for him next week:
"Celebrity chef Mario Batali pulled out of a fundraiser for Gov. Cuomo hours after he publicly acknowledged sexual harassment allegations against him, the Daily News has learned. Batali and fellow celebrity chef Lidia Bastianich were part of a $10,000-per-plate holiday dinner Cuomo fundraiser scheduled for Dec. 19 at the Columbus Club in New York City. The two cooked at a similar event for Cuomo last year."
Governor Cuomo's poor handling of sexual harassment allegations has made many headlines in New York this year. Between this and another looming FBI investigation, Governor Cuomo is heading into an election year in a precarious position.
Keep tabs on the Democrats. Sign up for news.
Keep tabs on the Democrats. Sign up for news.