Cuomo's Corruption: Buffalo Billions Trial Round 2
New York Governor Andrew Cuomo's Administration is riddled with corruption and his political prospects are starting to diminish. As we mentioned last summer, the trial will be a major headache for Cuomo as he seeks re-election to a third term this fall. "The second Buffalo Billion's trial is bad news for Cuomo's political ambitions as […]
June 18, 2018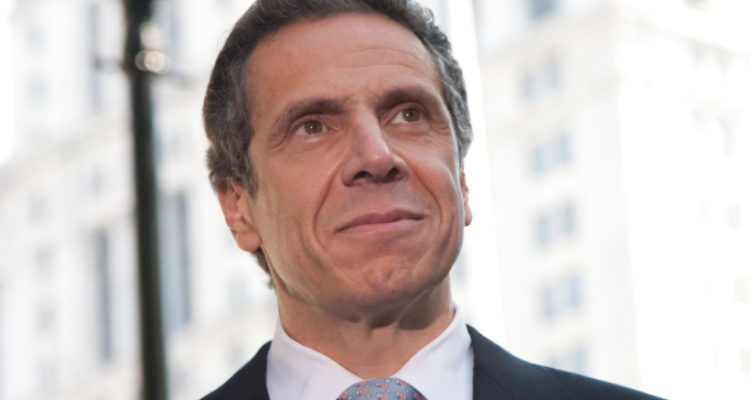 New York Governor Andrew Cuomo's Administration is riddled with corruption and his political prospects are starting to diminish. As we mentioned last summer, the trial will be a major headache for Cuomo as he seeks re-election to a third term this fall.
"The second Buffalo Billion's trial is bad news for Cuomo's political ambitions as his reputation has been irreparably damaged. As a result of scandal and corruption, both Cynthia Nixon and Stephanie Minor have decided to mount a challenge to the damaged Democrat who once seemed untouchable," said Alexandra Smith, Executive Director of America Rising PAC.
Through our Andrew Cuomo Initiative, America Rising PAC wants to take the opportunity at the start of the second Buffalo Billions trial to remind observers about the embattled Governor's copious connections to Alain Kaloyeros—who is currently standing trial for rigging an open bidding process for a state contracts worth hundreds of millions of dollars in favor of companies that are run by top Cuomo donors:
Earlier this year, Joe Percoco, Cuomo's former Chief of Staff and "third Cuomo son," was convicted of conspiracy to commit honest services wire fraud and solicitation of bribes.
The walls seem to be closing in on Cuomo's reign over the Empire State.
Keep tabs on the Democrats. Sign up for news.
Keep tabs on the Democrats. Sign up for news.