Cuomo's Favorability Slides On Heels Of Percoco Trial
Last week, Joe Percoco, former top aide to New York Governor Andrew Cuomo, was found guilty of conspiracy to commit honest services wire fraud and solicitation of bribes. Governor Cuomo attempted to dismiss the connections to his administration and even claimed that his name was "never mentioned." The New York Times reminded Governor Cuomo of […]
March 19, 2018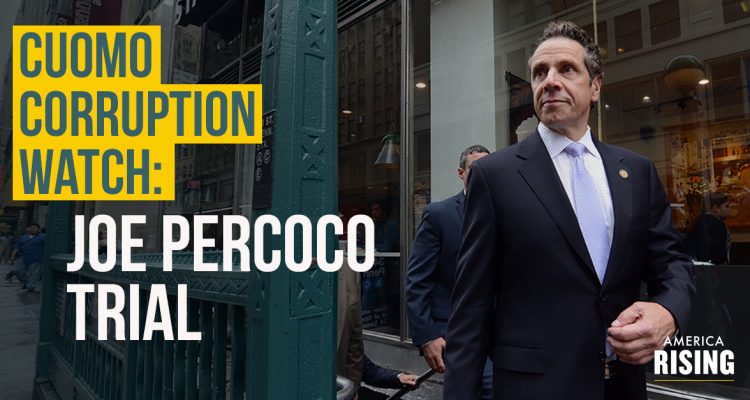 Last week, Joe Percoco, former top aide to New York Governor Andrew Cuomo, was found guilty of conspiracy to commit honest services wire fraud and solicitation of bribes. Governor Cuomo attempted to dismiss the connections to his administration and even claimed that his name was "never mentioned."
The New York Times reminded Governor Cuomo of just how many times his own name and administration were laced throughout the trial:
"The governor discounted such an assertion as "political garbage," noting he had not been implicated in any of Mr. Percoco's schemes, and suggesting that his name "was never mentioned" during the arduous eight-week trial.
That is incorrect. Mr. Cuomo was mentioned: 136 times, to be precise.
A search of the trial transcripts shows that the governor's full name — Andrew Cuomo — was spoken repeatedly during testimony, questioning, openings and cross-examination, including 29 times on a single day in February. His family name, including a smattering of mentions of his father, former Gov. Mario M. Cuomo, appear almost 500 times. And mentions of the governor — his office, his staff, his campaign, his reputation — were even more common, topping 1,500 occasions."
This week isn't off to a great start for the Governor up for re-election in November as Buffalo News reports on a new poll showing his sliding favorability in the state:
"New Yorkers' view of the job Gov. Andrew M. Cuomo is doing as governor slid again in the past month, just as he is preparing to run for a third term, a new poll has found.
The Siena College poll released Monday shows 57 percent of registered voters give Cuomo a negative rating for his job performance; of those, 25 percent give him the lowest rating, "poor," which ties his worst performance, registered in a fall 2014 poll by Siena."
Keep tabs on the Democrats. Sign up for news.
Keep tabs on the Democrats. Sign up for news.