Dems Desperate to Make "A Better Deal" Work
Yesterday, Chuck Schumer and Nancy Pelosi unveiled version 2.0 of their "Better Deal" plan calling for sweeping new ethics laws aimed at curtailing corruption in the nation's capital. This version is likely to flop just as the original did last fall. Luckily for Democrats they don't have to look very far to start "draining the […]
May 22, 2018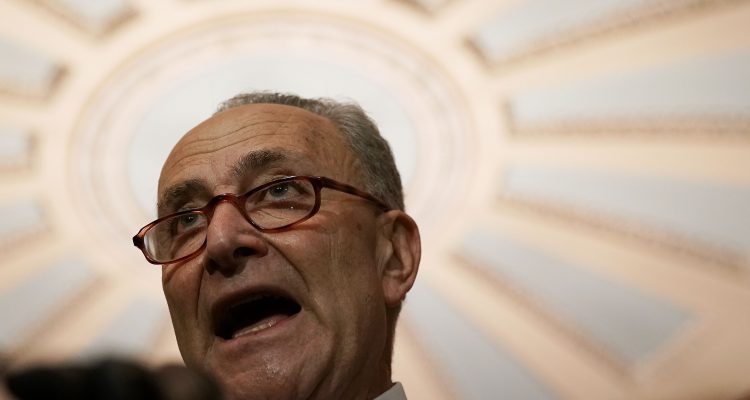 Yesterday, Chuck Schumer and Nancy Pelosi unveiled version 2.0 of their "Better Deal" plan calling for sweeping new ethics laws aimed at curtailing corruption in the nation's capital. This version is likely to flop just as the original did last fall. Luckily for Democrats they don't have to look very far to start "draining the swamp:"
"And one GOP operative noted that Sen. Bob Menendez (D-N.J.), who was recently cleared of criminal wrongdoing after facing charges of trading political favors for private gifts, might not have gotten off so freely if the Democrats' promises to crack down on "pay-to-play" arrangements were adopted."

"I'd be curious to hear what Schumer thinks about Menendez in light of this proposal," said Sarah Dolan, communications director of the America Rising PAC.
Today, Democrats plan to launch phase three targeted at teachers. Pelosi and Schumer will be joined by Randi Weingarten, President of the American Federation of Teachers to deliver this iteration of the plan which seeks to increase salaries for educators. Since 2008, Weingarten has earned an astounding $4.27 million in total compensation. She also earned ten times what the average teacher did during the 2013-2014 school year.
Since Democrats can't coalesce behind one message, it seems their strategy is to throw everything at the wall and see what sticks.
Keep tabs on the Democrats. Sign up for news.
Keep tabs on the Democrats. Sign up for news.