Grassroots Eyes Democrats Who Have Gone Wobbly On Government Shutdown
The internal Democratic fight about government funding has become a bitter feud between Senate Democrats running for re-election next year, and those who have their eyes on the presidential race in 2020. This fall, Democratic Congressional leaders Chuck Schumer and Nancy Pelosi have usually taken the side of 2020 Democrats and have been among those […]
December 13, 2017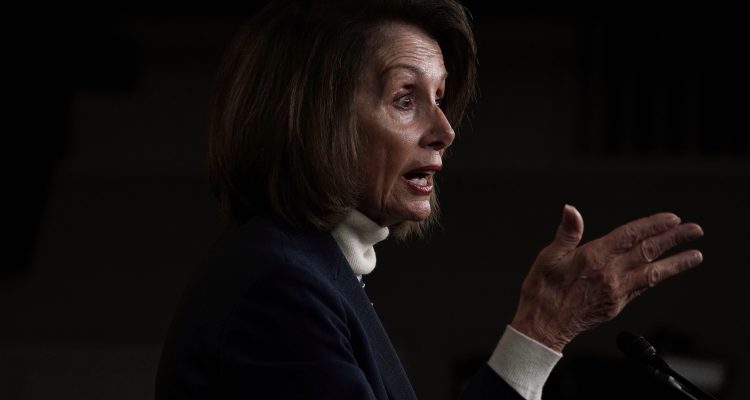 The internal Democratic fight about government funding has become a bitter feud between Senate Democrats running for re-election next year, and those who have their eyes on the presidential race in 2020. This fall, Democratic Congressional leaders Chuck Schumer and Nancy Pelosi have usually taken the side of 2020 Democrats and have been among those calling for any government funding agreement to include their liberal agenda items.
Yet as the government funding fight deadline approaches, Schumer and Pelosi are getting cold feet, potentially alienating the grassroots in the process:
"But edging away from a hard-line stance also courts a potential uprising from the left, as frustrated activists have long set their sights on a Dreamer solution this year."
One prominent far-left grassroots leader, MoveOn.org's Ben Wikler, said that if Democrats back down, the "grassroots uprising… will scorch every legislator" who didn't fight for their liberal priorities:
"And it's unclear if an agreement from both sides to help Dreamers early next year would be enough to quell the anger of Democrats' most passionate lawmakers and immigrant advocacy groups, who have criticized Democratic leaders for failing to secure a Dreamer deal back in September. 'If Congress goes home for Christmas and leaves Dreamers in the cold, there will be a grassroots uprising that will scorch every legislator who fails to do what's right,' Ben Wikler, MoveOn.org's Washington director, said in an interview."
Comments like these showcase the extreme liberalism that has never been more prominent within the Democratic Party. For red state Senators like Claire McCaskill and Joe Donnelly, that has to be of paramount concern.
Keep tabs on the Democrats. Sign up for news.
Keep tabs on the Democrats. Sign up for news.