Joe Biden Forces Middle-Class Americans to Foot the Bill for Economic Package
Biden's Economic Plan Relies on Major Tax Hikes as the Country Continues to Fight through a Global Pandemic
March 31, 2021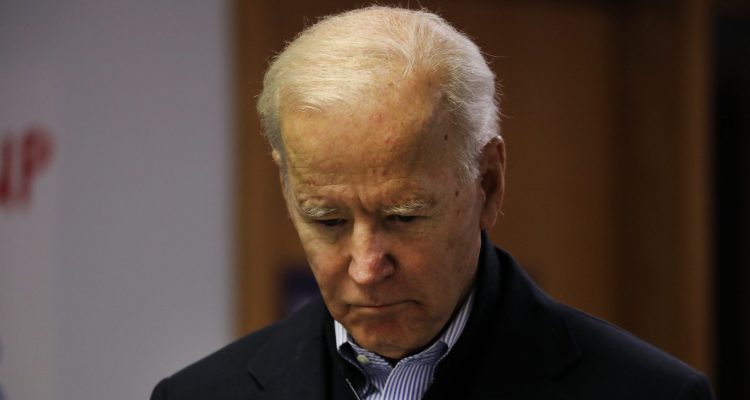 Just as Americans are beginning to recover from the coronavirus pandemic, Joe Biden is proposing the "first major federal tax hike since 1993" to offset the costs of his $2 trillion infrastructure package.

Biden's tax proposal includes four measures that would hurt small businesses and break a promise Biden made throughout his presidential campaign to not raise taxes on the middle class.

The first item on Joe Biden's agenda is raising the corporate tax rate from 21 percent to 28 percent, which the Tax Foundation estimated would "reduce long-run economic output by 0.8 percent, eliminate 159,000 jobs, and reduce wages by 0.7 percent."

According to a report from Axios, Biden's tax proposal includes other measures that would negatively impact hard-working Americans, including "making it harder for small businesses to claim deductions" and "changing the ways estates are taxed."

The Biden administration could be facing an uphill battle, however, as members within their own party are pushing back against Biden's massive tax hikes. Democrat Representative Josh Gottheimer (NJ-05) said he's worried about the negative impacts major tax increases could have on his state as many Americans are still recovering from the coronavirus.
Axios: "We need to be careful not to do anything that's too big or too much in the middle of a pandemic and an economic crisis, he said."
Gottheimer, along with Democrat Representatives Tom Suozzi (NY) and Bill Pascrell (NJ), issued a statement that they won't even consider President Biden's tax proposals unless he reinstates the State and Local Tax (SALT) deduction.
The Hill: "The issue could prove to be a serious stumbling block for House Democrats, who can only afford three defections with their razor-thin majority and still pass legislation on their own without any GOP support. 


"'No SALT, no deal,' Suozzi told The Hill."

Biden's historic tax hikes aren't the only thing Americans should be worried about regarding the administration's new infrastructure package. Democrats have already signaled that the $2 trillion proposal is a trojan horse for the far left's job-killing energy agenda.
"This is an infrastructure plan. There is a trillion for the needed rebuilding of the basics: the roads, the bridges, the ports. But it is also a historic green plan. This is America's pushing us to a sustainable, healthy, safe future," said former Democratic presidential candidate Tom Steyer.
Whitney Roberston, Deputy Press Secretary America Rising PAC: "Raising taxes on middle-class Americans as the country begins to recover from a pandemic shows how out-of-touch and dangerous the Biden administration's agenda really is."

Keep tabs on the Democrats. Sign up for news.
Keep tabs on the Democrats. Sign up for news.