Joe Biden's 'Sluggish Fundraising' Drawing Concern, Criticism of Campaign's Performance
Former DNC Chairman says Joe Biden's campaign bank account is better suited for a 'City Council Race.'
October 21, 2019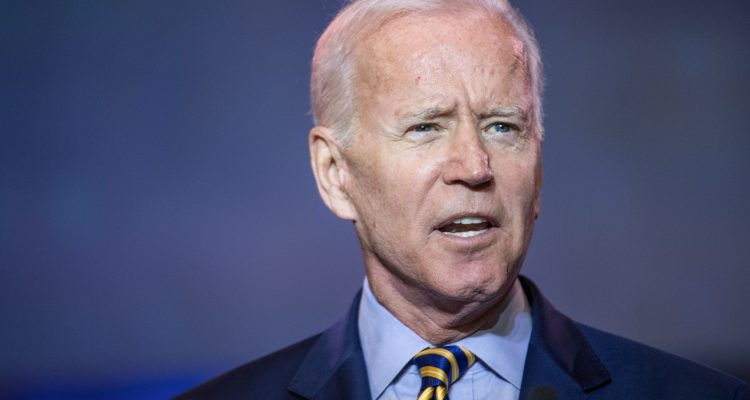 Joe Biden's 'sluggish fundraising' is looming over his Presidential bid as he has dealt with headlines for the better part of a week that put the long-term viability of his campaign in doubt. Biden has been unable to squash the anxiety his supporters are publicly expressing about his anemic fundraising. If anything, party figures are starting to show signs of panic.
Associated Press: "The former vice president's bank account is better suited for a city council race than a presidential election, warns Terry McAuliffe, a former Virginia governor and Democratic National Committee chairman. Democratic donor Robert Zimmerman describes group "therapy sessions" with some party financiers haranguing the direction of the race."

If the money troubles aren't alarming enough on their own, Democratic officials are also now connecting the fundraising troubles with a general lack of satisfaction with the campaign's performance.

Associated Press: "McAuliffe, a former chairman for Bill and Hillary Clinton's presidential campaigns, seized on Biden's fundraising and his pace of spending to raise questions about the campaign. In an interview, he said it might be time to fire some campaign consultants.


"I don't think anybody likes to read about $1 million spent on private jets," McAuliffe said, referring to Biden's preferred mode of travel. "If I were advising the vice president I'd say, 'Fly commercial, get a bag of peanuts or pretzels, go up and down the aisle handing them out. It'll do wonders for you.'"


"Former Pennsylvania Gov. Ed Rendell was more subtle, praising Biden as the safest political bet against Trump and the best potential president among Democrats. But he suggested the candidate's performance so far falls short in some areas."

The campaign also knows it is in trouble. It is now using its precarious financial position as a call to arms to appeal to small-dollar donors.
Keep tabs on the Democrats. Sign up for news.
Keep tabs on the Democrats. Sign up for news.