New Jersey Voters Turn On Robert Menendez
Senator Robert Menendez's corruption trial has been filled with salacious and troubling revelations. Now a new poll shows that New Jersey voters have internalized allegations of his corruption and have turned on him. According to a new Quinnipiac University poll, only a dismally low 20% of New Jerseyans believe Senator Menendez deserves re-election next year: […]
September 14, 2017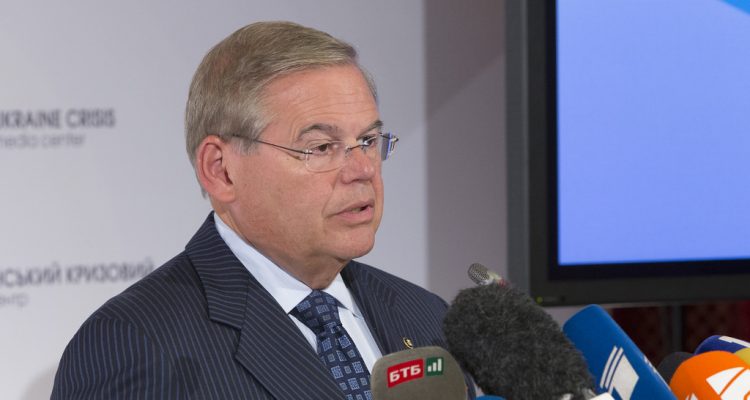 Senator Robert Menendez's corruption trial has been filled with salacious and troubling revelations. Now a new poll shows that New Jersey voters have internalized allegations of his corruption and have turned on him. According to a new Quinnipiac University poll, only a dismally low 20% of New Jerseyans believe Senator Menendez deserves re-election next year:
"Just one in five New Jerseyans believe Democratic Sen. Bob Menendez deserves reelection next year, according to a new Quinnipiac University poll. Menendez's approval rating is just 31 percent, with 49 percent disapproval. An even 50 percent of registered voters think Menendez, who is on trial for bribery, does not deserve reelection. That number includes 41 percent of Democrats, 61 percent of Republicans and half of independents."
Notably not even a majority of Democrats want Menendez re-elected next year, highlighting how bleak things are for Menendez's political career. This poll is also awful news for Democrats in general because the embattled New Jersey Democrat has already made clear that he's running for re-election:
"Still, if Menendez is acquitted, state Democrats will have to grapple with whether to support his reelection campaign in 2018, which the senator has made clear he intends to pursue."
Senator Menendez's lavish lifestyle has led to him going on trial for his freedom. Now it appears even if he wins in court, his days in politics are already numbered.
Keep tabs on the Democrats. Sign up for news.
Keep tabs on the Democrats. Sign up for news.