March 1, 2018
Percoco Trial Continues To Be Trouble For Cuomo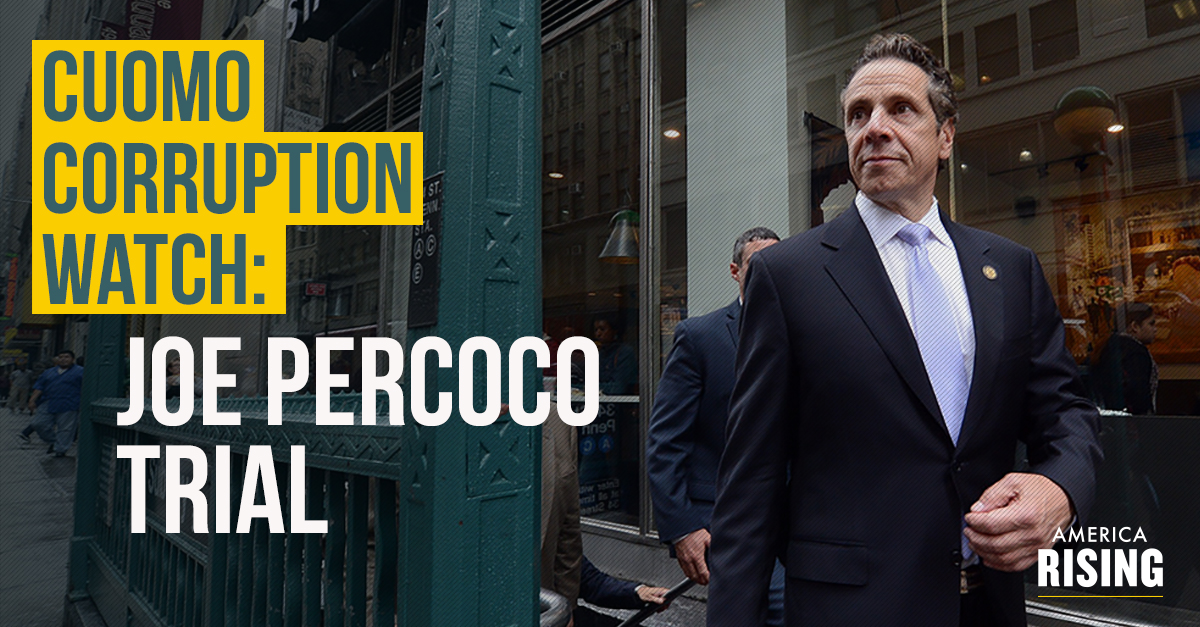 The federal trial of former top Andrew Cuomo aide Joe Percoco continues to hound the governor, who is already facing falling poll numbers thanks to the incessant reports of corruption in his administration.
This trial will continue to be the headache that won't end for Cuomo:
The Buffalo News: "For Cuomo, no wins in trial of former top aide
The New York Times: "How Albany Really Works: Cuomo Loyalist Exposes Pay-to-Play Culture"
The New York Times: "'This Is How Criminals Talk': Closing Arguments Focus On Ziti"
Syracuse.com: "Todd Howe told feds Gov. Andrew Cuomo is a bully in need of scrutiny"
The New York Times: "Key Witness in Corruption Trial Tells a Tale of Cuomo"
You can keep up with the latest on the trial at ThirdCuomoSon.com.