Steyer's Impeachment Campaign Backfires
Billionaire liberal activist Tom Steyer's attempt to impeach President Trump is not working. According to a new NPR poll, nearly half of all voters would vote against a candidate who would support impeachment. "The survey finds that 47 percent of registered voters would definitely vote against a candidate who wanted to remove Trump from office, […]
April 18, 2018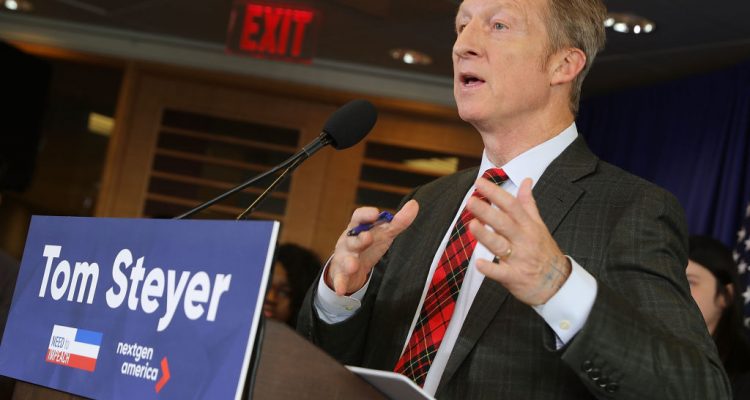 Billionaire liberal activist Tom Steyer's attempt to impeach President Trump is not working. According to a new NPR poll, nearly half of all voters would vote against a candidate who would support impeachment.
"The survey finds that 47 percent of registered voters would definitely vote against a candidate who wanted to remove Trump from office, while 42 percent would definitely vote for a candidate who would make such a promise. Forty-seven percent of independent voters — whose opinions could be decisive — also say they would vote against candidates favoring impeachment."
Despite many Party leaders calling for Steyer to back off, he's standing his ground. Steyer continues to meddle in Party politics by announcing he is endorsing California state Sen. Kevin de León who is running to unseat Senator Diane Feinstein in the Democratic Primary.
"I think he's the kind of young progressive that reflects California and would be a very strong advocate for our state nationally," Steyer said.
Steyer's liberal litmus test is stirring division throughout the already deeply divided Democratic party ahead of November.
Keep tabs on the Democrats. Sign up for news.
Keep tabs on the Democrats. Sign up for news.