Warren's Foreign Policy Chops Or Lack Thereof…
Today, 2020 hopeful Elizabeth Warren will attempt to mark another "I might be running" to do list item off her list as she delivers a foreign policy speech at American University. She has been criticized in the past for her lack of foreign policy experience and deviated from the majority of the Democratic party on a number of actions. […]
November 29, 2018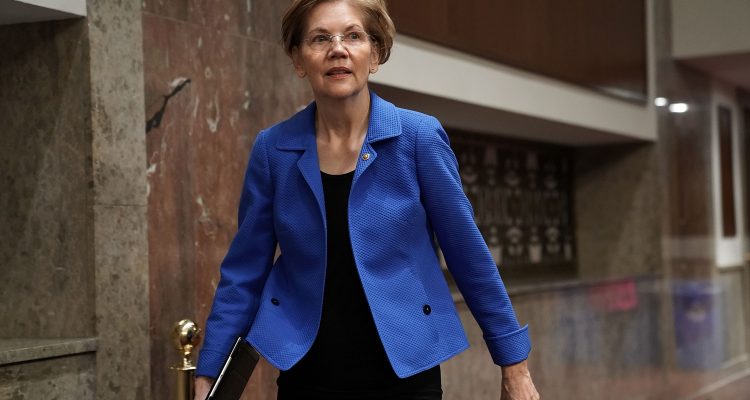 Today, 2020 hopeful Elizabeth Warren will attempt to mark another "I might be running" to do list item off her list as she delivers a foreign policy speech at American University. She has been criticized in the past for her lack of foreign policy experience and deviated from the majority of the Democratic party on a number of actions.
In case these items don't come up in her speech today, here's a refresher:
In 2016, Former Democratic Gov. Ed Rendell Said Warren Was "Not In Any Way, Shape, Or Form Ready To Be Commander-In-Chief"
GOV. ED RENDELL: "I think Elizabeth Warren is a wonderful, bright, passionate person, but with no experience in foreign affairs and not in any way, shape, or form ready to be commander-in-chief." (1210 WHPT Philadelphia, 6/8/16)
Warren Has Pursued "Pork-Barrel Politics" For Massachusetts Defense Contractors
Politico: "Elizabeth Warren's Standing As A Liberal Warrior Immune To The Influence Of Big Business Hasn't Stopped Her From Pushing The Interests Of Major Defense Contractors Back Home." (Politico, 2/13/15)
In A 2014 Foreign Policy Speech, Warren Warned Against Civilian Deaths In Warfare But "Avoided The Topic Of Drones Completely" – A Policy Pushed By The Obama Administration
BuzzFeed: "While Warren's Rhetoric Against Civilian Casualties Was Strong, She Avoided The Topic Of Drones Completely — An Omission That Seemed Calculated To Avoid A Conflict With The White House Over A Signature Policy." (BuzzFeed, 2/26/14)
In 2018, Warren Broke With Her Party And Urged Israel To Respect Palestinian's Right To Protest – Reversing Her Previous Comments Made in 2014
The Intercept: "As Most Democrats Stay Silent, Elizabeth Warren Calls On Israel To Exercise Restraint Against Palestinian Protestors" (The Intercept, 4/12/18)
At a Massachusetts town hall in 2014 she said "Israel has a right to defend itself."
In 2014, Warren Said She Thought It Was Fair When A Woman Compared Israel's Actions To Those Of The Nazis During The Holocaust, And Has Made Supportive Statements About Palestine
VIDEO: In September 2014, Warren Said "I Think That's Fair" When A Woman Said She Was "Extremely Concerned" That Jews Don't Do To Another People [Palestinians] What Was Done To Them. EVA MOSELEY: "Eva Moseley, I'm not a student, I'm not an alumna, but was in faculty life. I was also a Holocaust refugee and I'm extremely concerned that Jews don't do to another people what was done to them." WARREN: "I think that's fair." (Remarks At Tufts University, Medford, MA, 9/15/14)
Warren Criticized The Trump Administration For Striking Syria Without Authorization From Congress. Prominent Democrats Supported The Strike, Including Hillary Clinton, John Kerry, Chuck Schumer, and Nancy Pelosi.
Keep tabs on the Democrats. Sign up for news.
Keep tabs on the Democrats. Sign up for news.