Crime, Public Safety Issues Drag Down Democrats
Democrats will not restore law and order in America's cities and neighborhoods.
October 25, 2022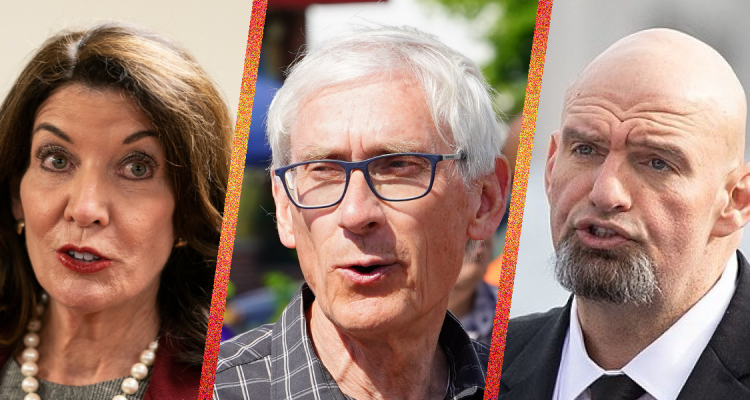 More than 75 percent of voters say crime is a major problem, making the issue critical to next month's midterm elections. Voters are turning to Republicans to manage the public-safety crisis following Democrats' efforts to defund the police and wreck the criminal justice system.

Politico: Crime and public safety are proving to be a potent mix of issues in the midterm election, as Republicans relentlessly tie Democrats to a pandemic-era rise in crime on the campaign trail and in TV ads. From Pennsylvania to New Mexico to Ohio, Republicans are airing wall-to-wall ads that attack Democrats for being "dangerously liberal on crime," as one TV ad aimed at Democrat John Fetterman says in the Pennsylvania Senate race.

Following Democrats' attacks on law enforcement officers and efforts to put criminals back on the street, crime surged. In New York City, rates of murder rape and assault have all increased over the past decade as soft-on-crime Democrats — including Kathy Hochul — enacted progressive criminal justice reforms. As John Fetterman voted to free violent criminals from Pennsylvania prisons, crime rates rose in Philadelphia. Democrats in Oregon — including Tina Kotek and Jaime McLeod-Skinner — face voters angry at officials' soft-on-crime policies. Wisconsin's Tony Evers and Mandela Barnes also face backlash over rising crime rates.

Politico: "Whether it be killings, violent crimes — they've all increased. Our leaders are well aware of it. You can see it with your own eyes," said Lori Chavez-DeRemer, who's on the brink of flipping a blue seat in the Portland suburbs where she spent eight years as mayor of Happy Valley, Ore.

"People pay their taxes. They expect to be safe," the Republican added in an interview, noting that her progressive Democratic opponent Jamie McLeod-Skinner has previously aligned with groups that pushed to cut police funding after national unrest over racial justice in 2020. "My opponent marching in those movements sends a very different message."

Other public-safety issues, including homelessness, open-air drug markets, drug overdoses, and border security are also pusing voters away from Democrats. Republicans running for office at every level of government are campaigning on restoring law and order. They promise to tackle public safety issues by fully funding police departments, addressing rampant drug abuse and homelessness, and keeping criminals in jail.

Bottom Line: Democrats will not restore law and order in America's cities and neighborhoods.

Keep tabs on the Democrats. Sign up for news.
Keep tabs on the Democrats. Sign up for news.