De Blasio's 2018 Mission: Make Andrew Cuomo's Life Miserable
The long-running feud between New York Governor Andrew Cuomo and New York City Mayor Bill de Blasio regularly resembles a sibling rivalry. Often it appears that Governor Cuomo, the "older brother," goes out of his way to humiliate Mayor de Blasio, the "younger brother." Now the tables have turned. While Mayor de Blasio won re-election […]
December 4, 2017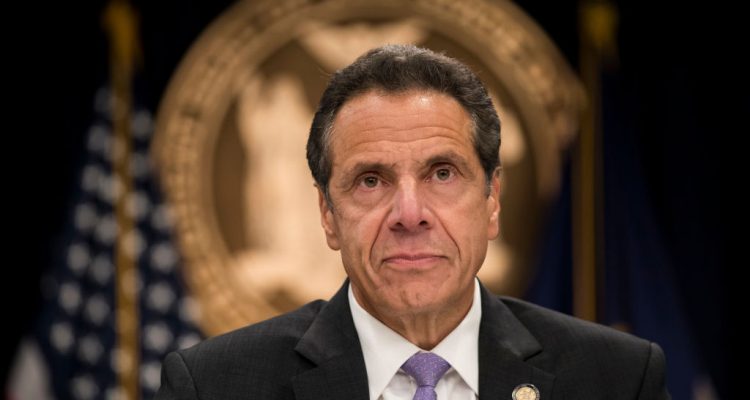 The long-running feud between New York Governor Andrew Cuomo and New York City Mayor Bill de Blasio regularly resembles a sibling rivalry. Often it appears that Governor Cuomo, the "older brother," goes out of his way to humiliate Mayor de Blasio, the "younger brother."
Now the tables have turned. While Mayor de Blasio won re-election last month, Governor Cuomo's re-election campaign is still ahead of him. No favorite of New York liberals, the Governor could be made to feel significant political pain if Mayor de Blasio highlights Governor's many liberal weak spots. According to today's New York Daily News, that's exactly what the Mayor is planning on spending the next year doing:
"Mayor de Blasio's attack on Gov. Cuomo last week regarding his handling of the fractured state Senate Democrats is considered a first salvo designed to damage the governor as he heads into his own election year, some close to Hizzoner say."
Significantly, a source close to Mayor de Blasio went so far as to tell the Daily News that City Hall is out for "revenge," with the goal of killing Governor Cuomo's 2020 ambitions:
"'The roles are reversed this time,' said a source close to City Hall. 'He gets to enact revenge on Cuomo and is a good progressive. He can damage him as governor and kill his presidential chances.'"
Governor Cuomo is already facing the threat of a serious primary challenge in 2018. Given the New York far-left's unrelenting hatred of the him, Mayor de Blasio has all he needs to make 2018 extremely difficult for Governor Cuomo, his hated Democratic rival.
Keep tabs on the Democrats. Sign up for news.
Keep tabs on the Democrats. Sign up for news.