FLASHBACK: Cory Booker Gets His First 2020 Endorsement
Today, Senator Bob Menendez announced his re-election campaign for Senate following a corruption and bribery trial that sunk his approval rating in New Jersey. The New York Times: "After a Year of Turmoil, Menendez Announces He's Seeking Re-Election" Fellow New Jersey Senator Cory Booker attended the rally to support the Menendez campaign and received yet […]
March 28, 2018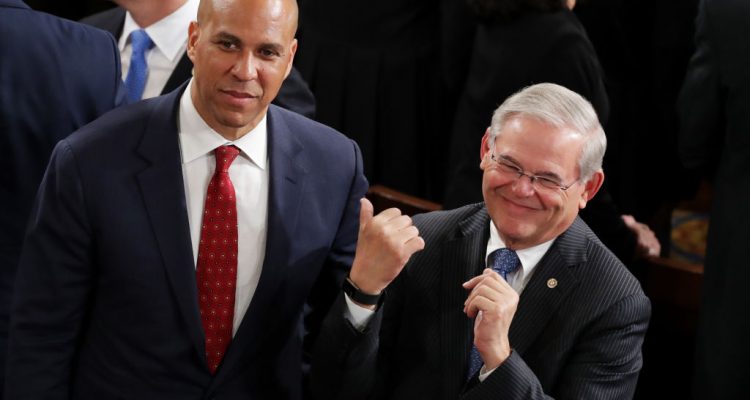 Today, Senator Bob Menendez announced his re-election campaign for Senate following a corruption and bribery trial that sunk his approval rating in New Jersey.
The New York Times: "After a Year of Turmoil, Menendez Announces He's Seeking Re-Election"
Fellow New Jersey Senator Cory Booker attended the rally to support the Menendez campaign and received yet another nod of support from the unpopular senior Senator:
MENENDEZ: "Cory, we do make a pretty good team. You have been a remarkable friend and colleague and I look forward to being at your campaign kickoff for whatever office that's going to be. Thank you so much."
America Rising PAC congratulated Booker back in November 2017 when Menendez gave him his first endorsement for the 2020 Democratic presidential primary. We look forward to Booker and Menendez continuing to campaign together in 2018 and beyond.
Keep tabs on the Democrats. Sign up for news.
Keep tabs on the Democrats. Sign up for news.