Illinois House Speaker Michael Madigan Named in Federal Subpoena
Michael Madigan has seen federal investigators start to narrow in on his inner circle.
October 21, 2019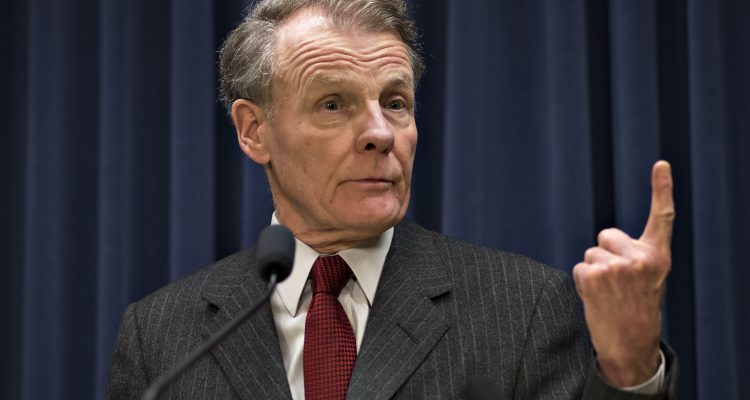 The Chicago Tribune reported on Monday that federal investigators "sought information about Democratic Illinois House Speaker Michael Madigan in a subpoena and search warrant served on the City Club of Chicago as part of a probe into ComEd's lobbying practices."

Investigators are looking into whether ComEd, a giant utility company in Illinois, hired politically connected lobbyists and consultants in exchange for desired results out of the Illinois Capitol, such as rate hikes.

Chicago Tribune: "As part of the investigation, authorities are scrutinizing certain ComEd executives and have zeroed in on payments through the company's vast network of consultants to some individuals to seemingly circumvent lobbying disclosure rules, the source said. Some of the people who wound up being paid seemed to have done little actual work, the source added.


"Among the payments, authorities suspect, were thousands of dollars in checks written to Kevin Quinn, an ousted political operative of House Speaker Michael Madigan, according to the source. The Tribune first reported the checks were under scrutiny in July."

The news of what investigators are looking for increases the pressure Speaker Madigan is under as numerous people within his inner circle have had their homes or offices raided by the feds over the past year.

Last month, State Senator Martin Sandoval, a close ally of Madigan's, had his office and home raided by federal agents. He joins other Democrats in the state to come under close law enforcement scrutiny, including Ald. Ed Burke, Ald. Carrie Austin, former top Magidan aide Kevin Quinn, former Ald. Mike Zalewski, and Madigan political confidant Mike McClain.

Keep tabs on the Democrats. Sign up for news.
Keep tabs on the Democrats. Sign up for news.