The Stories of Joe Biden's Family Cashing in on His Political Career Keep Coming
Joe Biden's brothers are at it again — this time on a remote island in the Caribbean.
January 28, 2020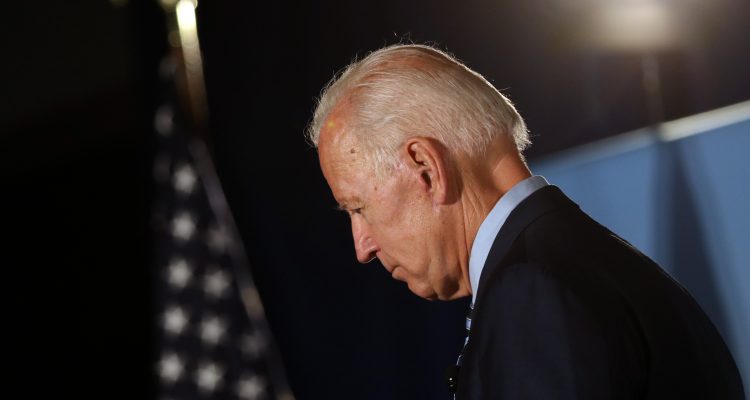 Joe Biden's brothers are at it again — this time on a remote island in the Caribbean. For the next installment in a series of the Biden family profiting off of Joe's political career, we have his brother James engaging in an elaborate land purchasing scheme with a lobbyist who worked for Joe and then lobbied his office.

Politico: "In 2005, Joe Biden's brother bought an acre of land with excellent ocean views on a remote island in the Caribbean for $150,000. He divided it into three parcels, and the next year a lobbyist close to the Delaware senator bought one of the parcels for what had been the cost of the entire property. Later, the lobbyist gave Biden's brother a mortgage loan on the remaining parcels."

Even after the land deal was consummated, the lobbyist, Scott Green, regularly met with Joe Biden's office to lobby on projects important to the bottom line of his firm, the Lafayette Group.

Politico: "Government contracts for niche support services for law enforcement and national security agencies have been central to the firm's business over the years, according to a firm history posted on its website.


"In the Senate, Biden over the years proposed appropriations for many of the niche areas in which the firm specialized, including "interoperable communications" for first responders and "fusion centers" for processing threat-related intelligence.

"Lafayette Group's government contracting business extended into the Obama years, as did Green's ties to Joe Biden. Government data shows tens of million of dollars in contract awards to the firm from federal agencies over the course of the Obama administration."

The intersection between Green's priorities and Biden's actions in office didn't stop there, including on a major communications network that Joe Biden advocated for in the Senate and Vice President, and the anti-drug campaign D.A.R.E.

This isn't an isolated incident for James, who has regularly staked his financial well-being on being close to Joe. And it probably won't be the last.

A Politico investigation revealed that Joe Biden's younger brother James secured a second mortgage from a Ukrainian-American businessman to rescue a recently-purchased vacation home best described as "more whimsical than practical."
James Biden told potential investors that Joe Biden would use the Biden Cancer Initiative to promote their business.
In 2006, Hunter and James Biden took over a hedge fund. On their first day on the job, they showed up with Beau Biden and two large men, then ordered the hedge fund's chief of compliance to fire its president.
Keep tabs on the Democrats. Sign up for news.
Keep tabs on the Democrats. Sign up for news.