Ripped From The Headlines: Democrats Missing A "Winning Message," Facing An "Identity Crisis"
With less than a year until the Midterm Elections, the Democrats are still a Party in disarray. As two new stories today lay out, they have a long road to go before they're back to being a functional party. First, in a piece today, The Daily Beast's Jonathan Alter laid out the agreement that a […]
November 9, 2017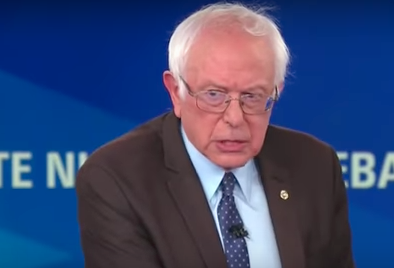 With less than a year until the Midterm Elections, the Democrats are still a Party in disarray. As two new stories today lay out, they have a long road to go before they're back to being a functional party. First, in a piece today, The Daily Beast's Jonathan Alter laid out the agreement that a year after Hillary Clinton's loss, the Democratic Party still has no message for voters:
"This feels like the beginning of something that Democrats don't have—a message. It better be. For all the euphoria over Tuesday's result, the Democratic Party is still in trouble, especially in red states and swing states that didn't have many elections Tuesday. The only way to assure that the experts are right about their good chances in 2018 is to develop a meaningful frame around the usual laundry list of policy proposals."
Given the mockery that greeted Nancy Pelosi and Chuck Schumer's "A Better Deal" messaging tour, it's clear the Democratic Party has a lot of work to do on this score. Along with a lack of a clear message, many prominent Democrats fear that the Democratic Party is going through "an identity crisis." The biggest cause of this ongoing problem is the lingering Clinton-Sanders feud:
"Former Rep. Steve Israel (D-N.Y.), who led messaging efforts for the House Democratic caucus during the last Congress, said he speaks frequently to former colleagues about their consternation over the party's identity and lack of a unified message. 'I hear growing concern,' Israel said in an interview. Asked what the root of the problem is, he replied: 'If you don't know who you are, you really can't agree on what you're going to say.' The biggest fight is a carry-over from the painful 2016 primary, where supporters of both Hillary Clinton and Sen. Bernie Sanders (I-Vt.) at times felt as though they were fighting for their party's soul."
Sanders' push to establish a single-payer litmus test has also been "unnerving other Democrats":
"Since then, Sanders and his allies have been on the rise, and have sought to make the party move progressive. The Vermont independent's introduction of single-payer health-care legislation is in some ways a measure both of the changing party and his own surge in power. A third of the Democratic caucus in the Senate has signed on as co-sponsors. But the Sanders surge is unnerving other Democrats, who fear the party is verging too far to the left."
A year ago, the Democratic Party was left leaderless and messageless with Clinton's loss. One year later, not much has changed.
Keep tabs on the Democrats. Sign up for news.
Keep tabs on the Democrats. Sign up for news.